Borges' Map:
Navigation a World of Digital Disruption
---
A feature editorial piece designed for The Boston Consulting Group. Thematically based on the Argentine writer Jorge Luis Borges concept that a perfect map of a place exists at a 1:1 scale, the essay explores the convergence of digital and daily life through the lens of big data. The responsive layout, developed in-house, focuses on a clear and elegant reading experience, with a persistent navigational toolset.

Designed at Carbone Smolan Agency.
---
Art Direction, UX, Art Direction, Development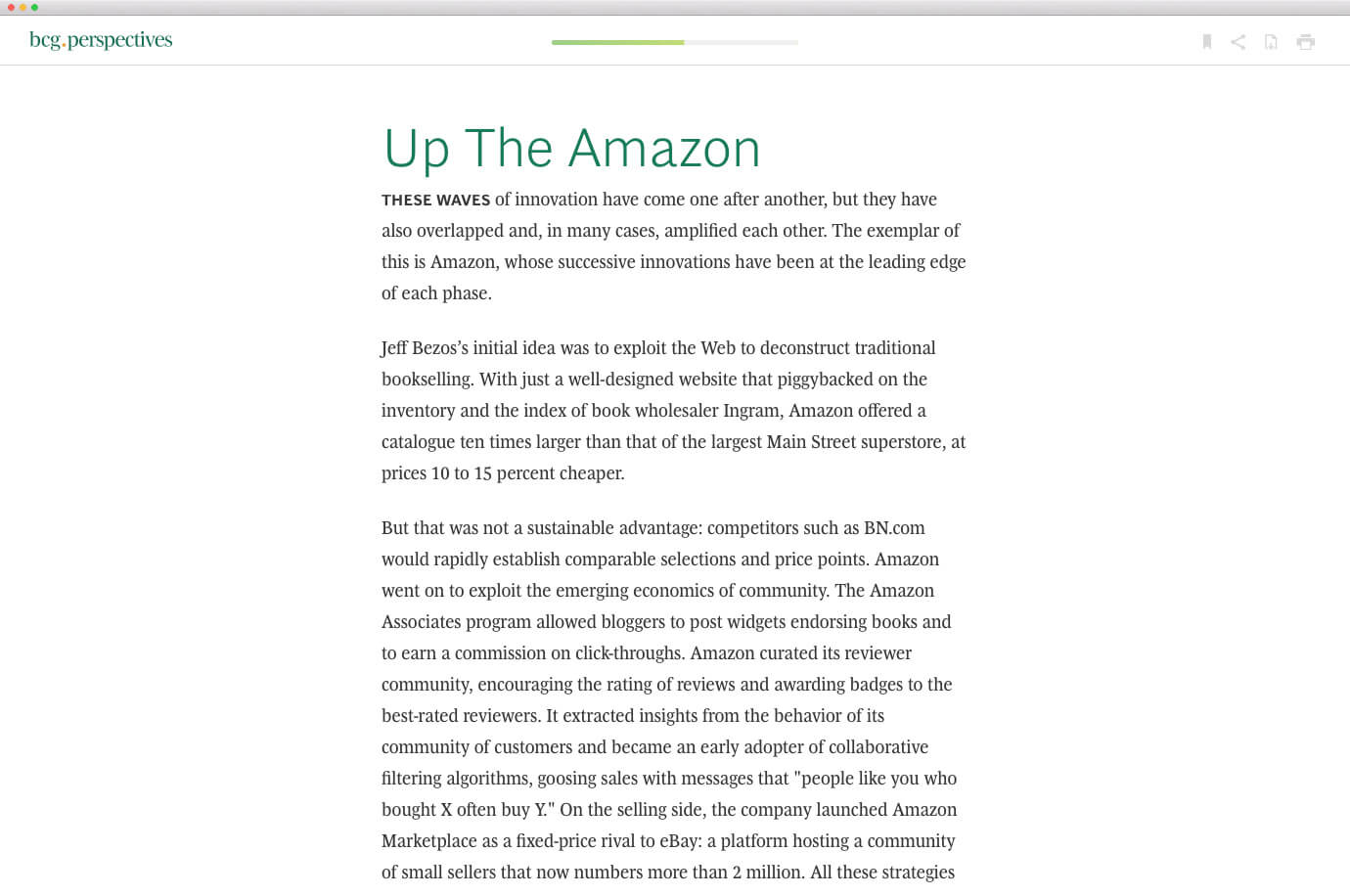 ---
A Focus on Reading
To encourage completion of the article, a progress bar was developed in addition to a bookmarking feature that allowed users to come back and pick-up where they left off.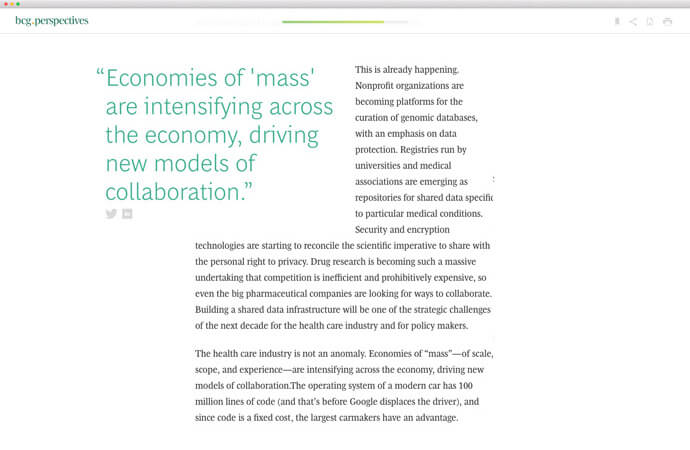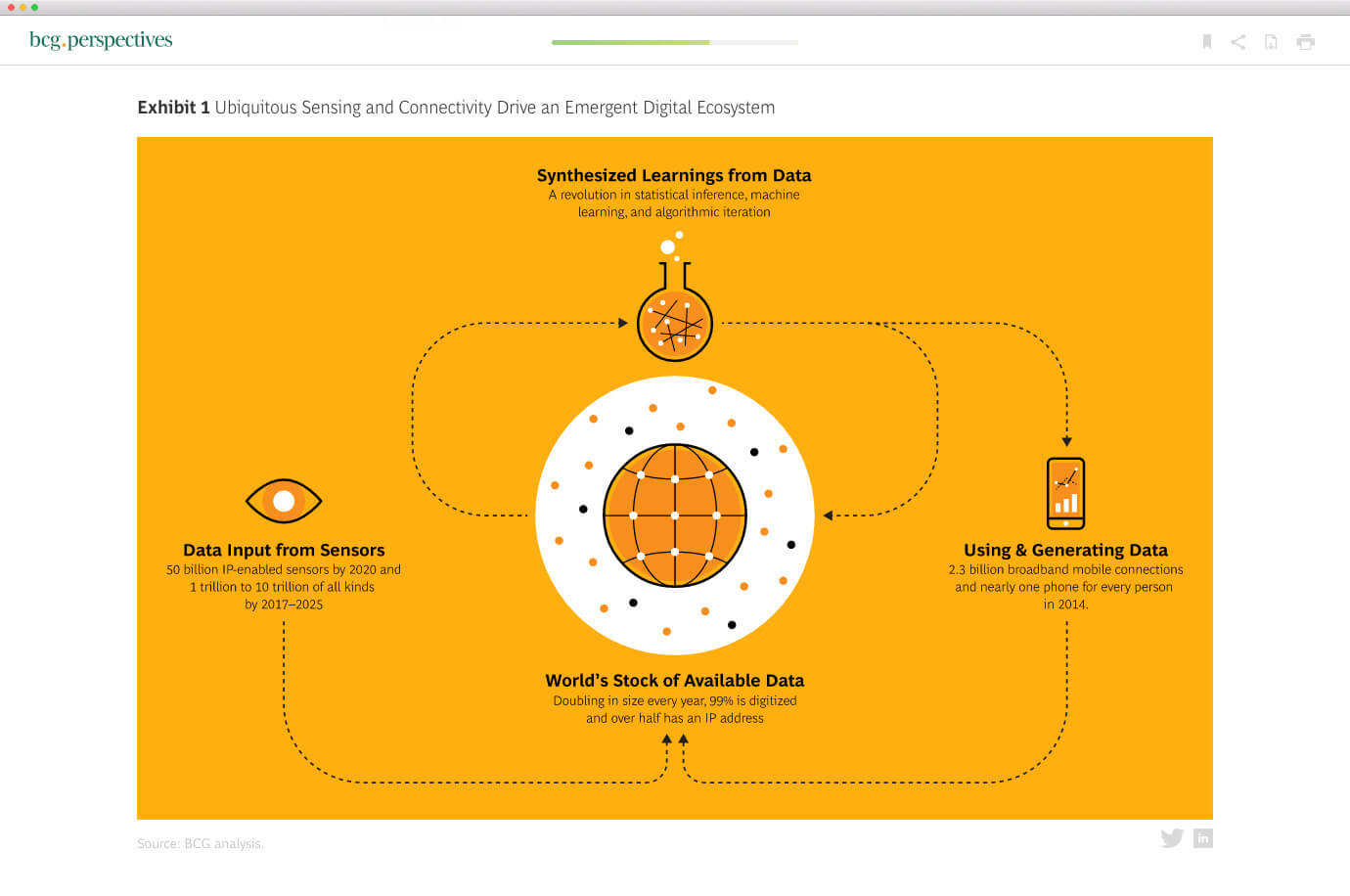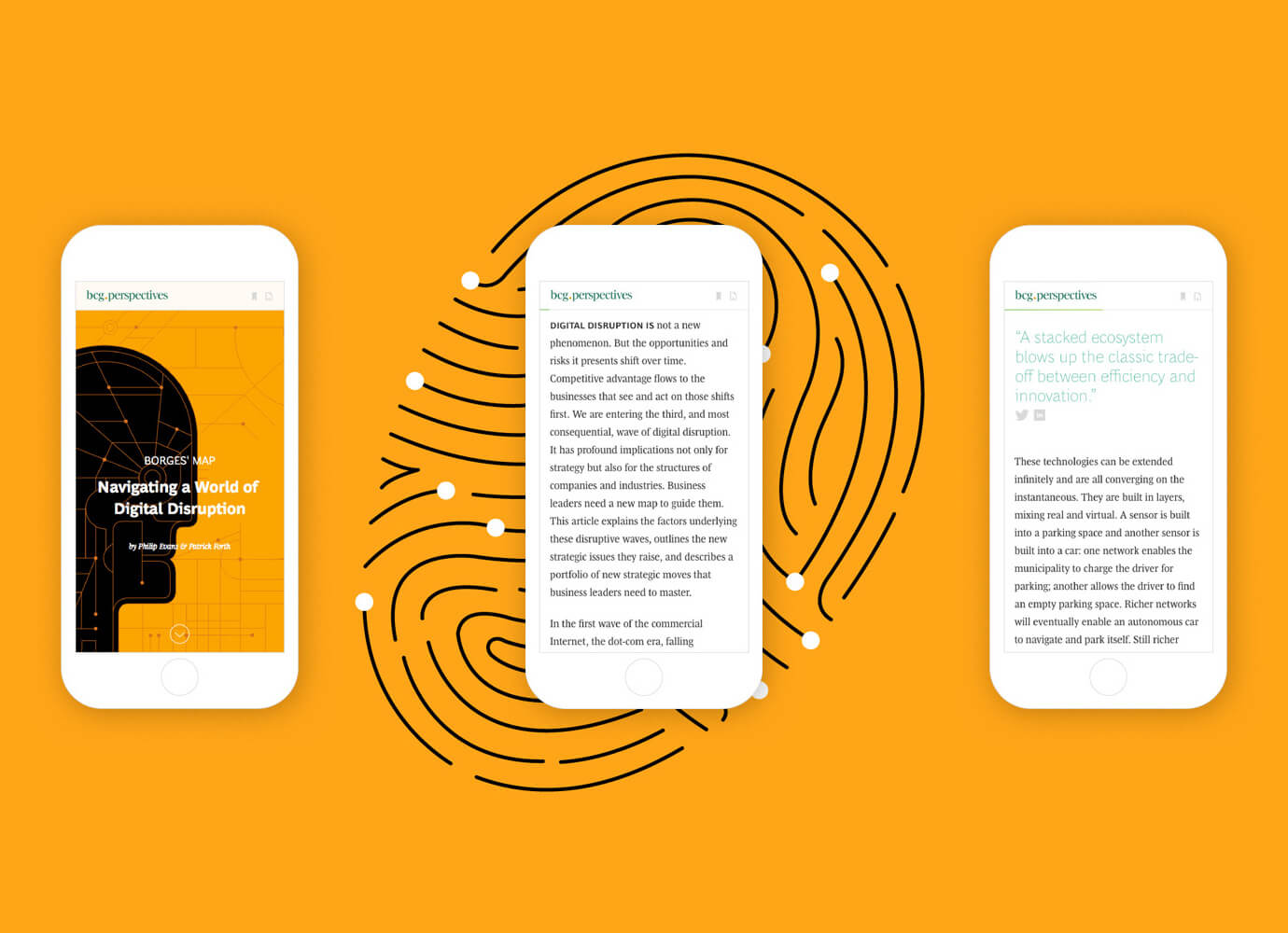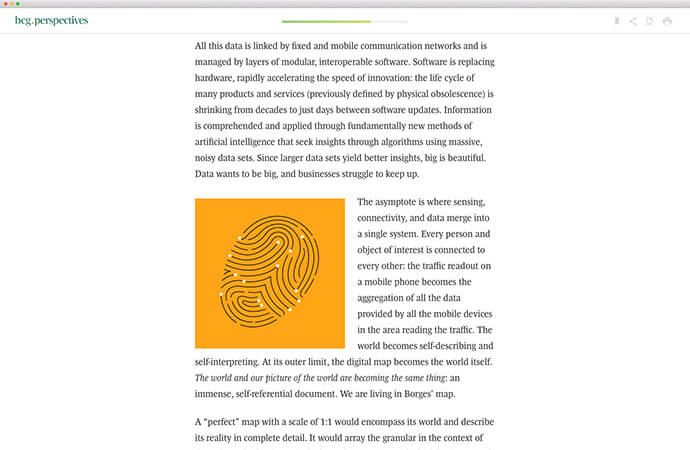 ---
Editorial Approach
Spot illustrations focused on the interplay between digital and physical realities were developed in-house with designer Max Amato to break up the six-thousand word article.