---
Crooked Media is a media company based in Los Angeles founded by former Obama speechwriters Jon Favreau, Jon Lovett, and Tommy Vietor. Wondersauce was tasked with re-designing and building the 2020 iteration of their voter education platform, Vote Save America.

Our challenge was to get voters engaged and excited about taking political action, without relying exclusively on the negativity of Trump to motivate them. Replacing an archaic CMS, we provided them with a modular system where content could easily change as often as the election cycle.

This project combined a long-standing passion of mine in politics and American history with design, and I was able to lean on that background to contribute copy for the 'Road to Win' section of the site, simplifying the process of the Electoral College to make it digestible to users.
---
Content Strategy, UX, Art Direction
---
A New Kind of Political Activism
We created a system that felt urgent, but avoided the traditional political tropes (red vs blue, donkeys vs elephants). Instead, we drew inspiration from the activist tactics of the '60s and '70s, coupled with a colorful palette that felt both nostalgic and fresh.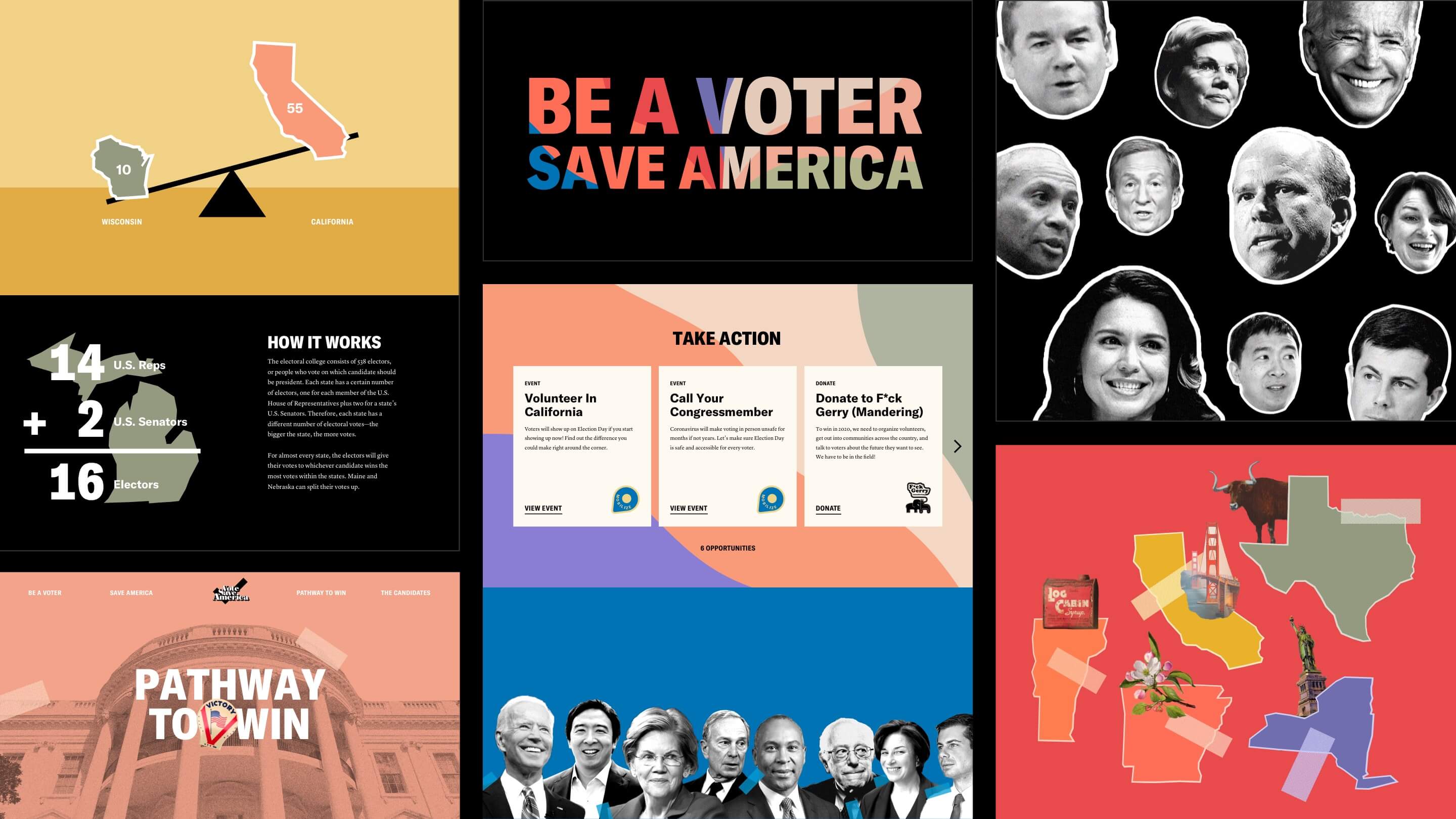 ---
Find Your Candidate
We art directed each presidential candidate with a companion illustration to give users a superficial sense of their platform, making the info light-hearted and accessible.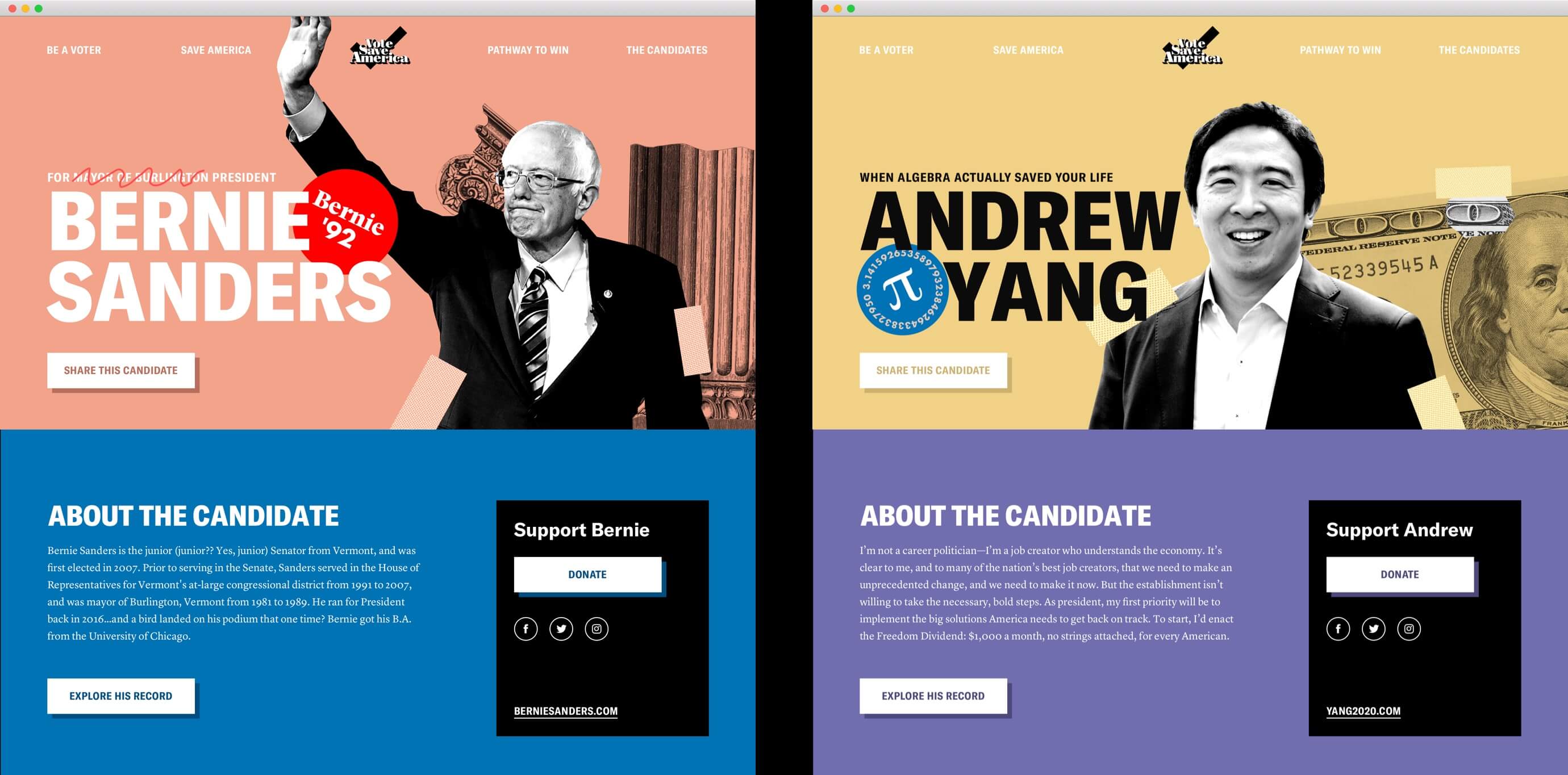 ---
Take Action
We made unique artwork for every state and created ways for users to volunteer/register in their own state, while giving them the ability to 'adopt' battleground states if they lived in traditional blue states, like California and New York.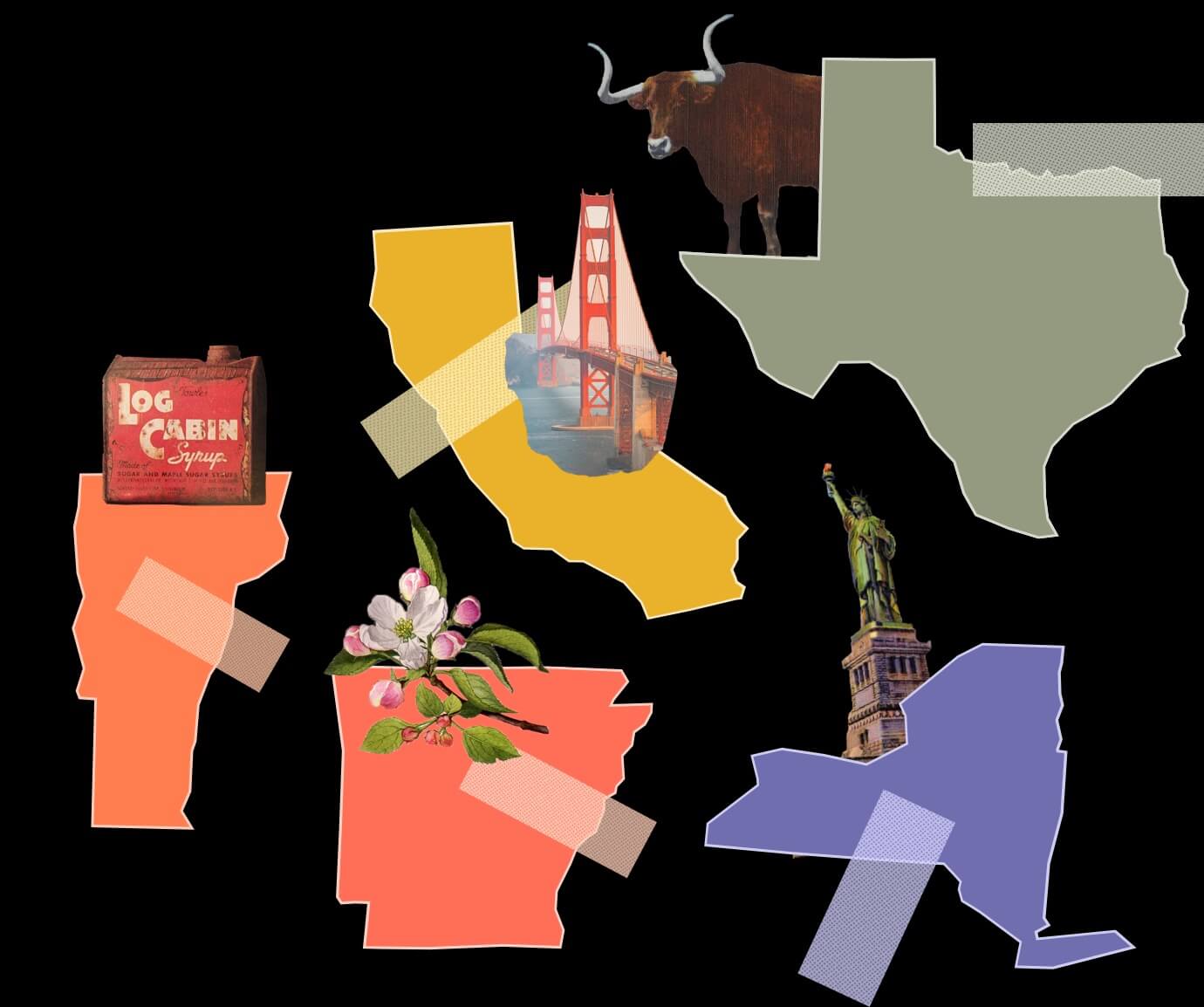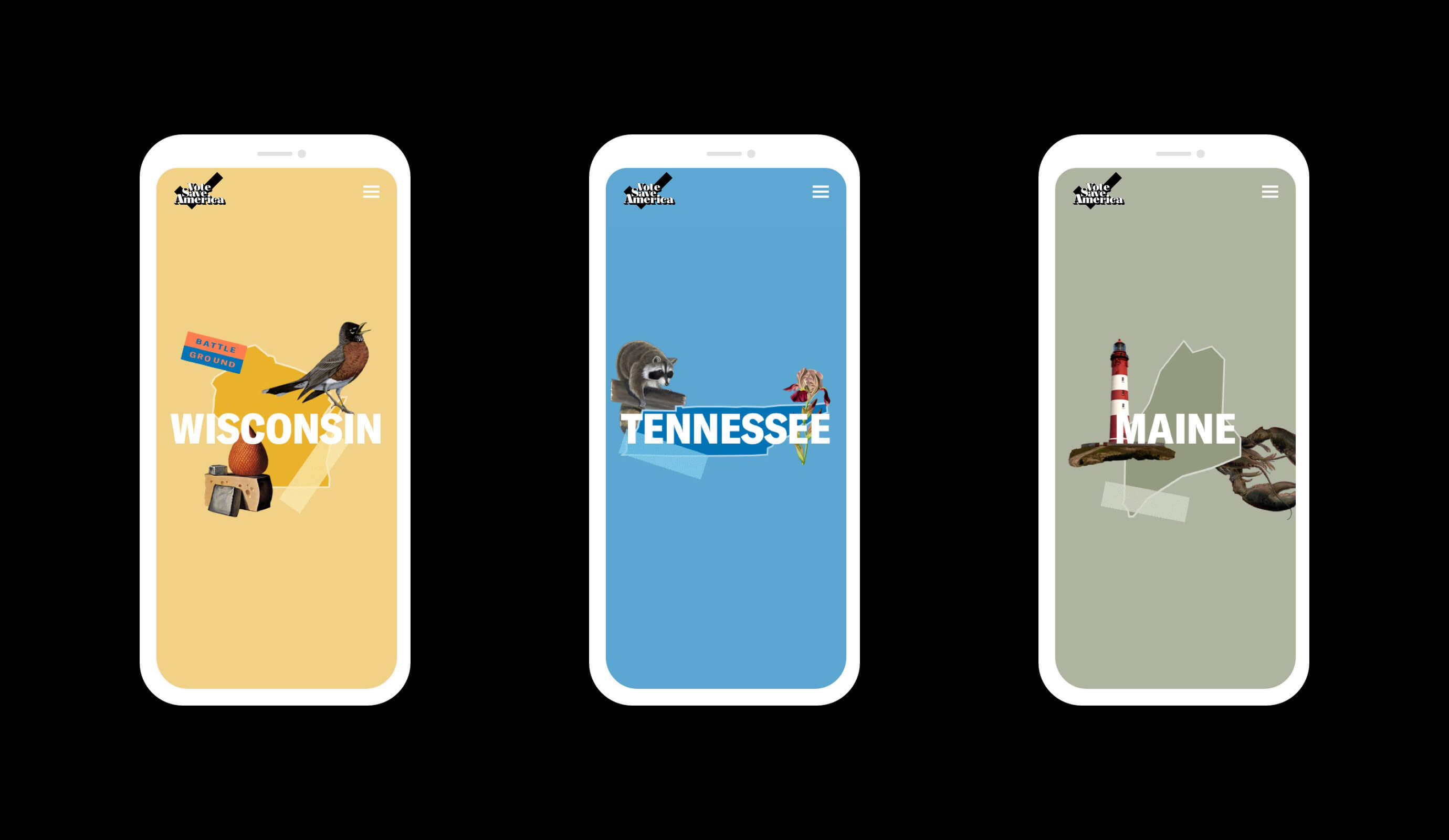 ---
Voter Education
We also created an educational component to help users understand the Electoral College and democratic primary process, and encourage them to get involved early.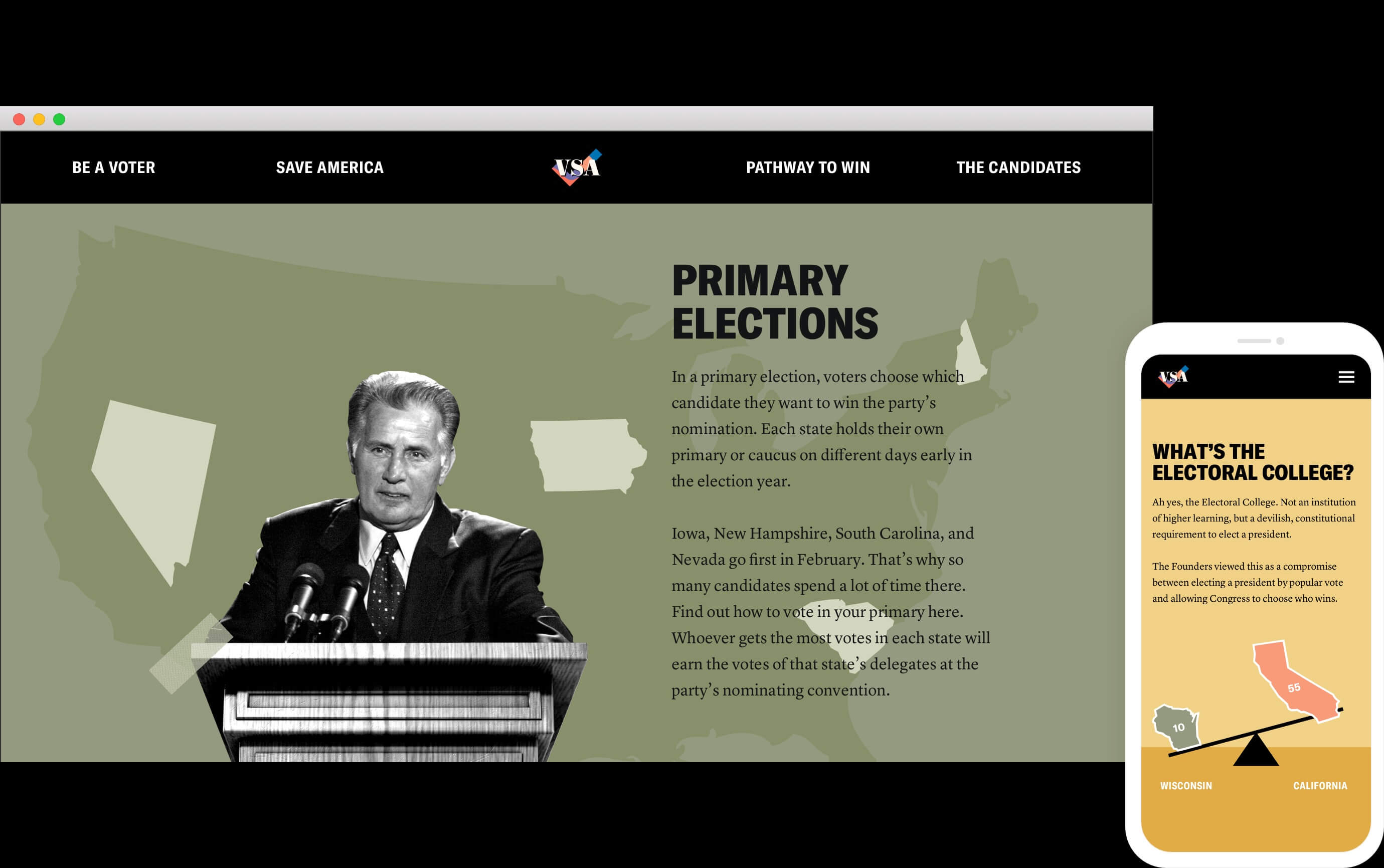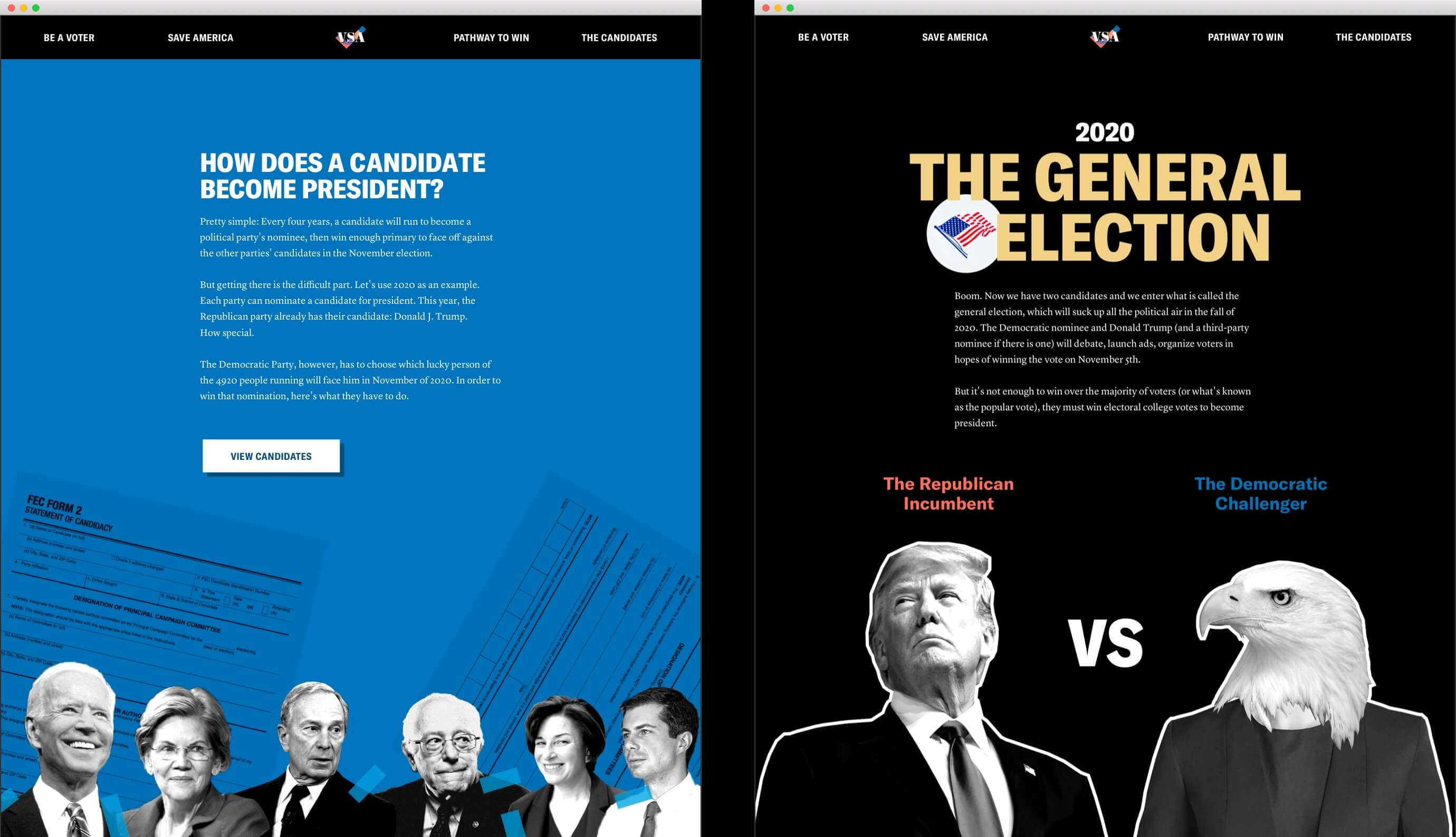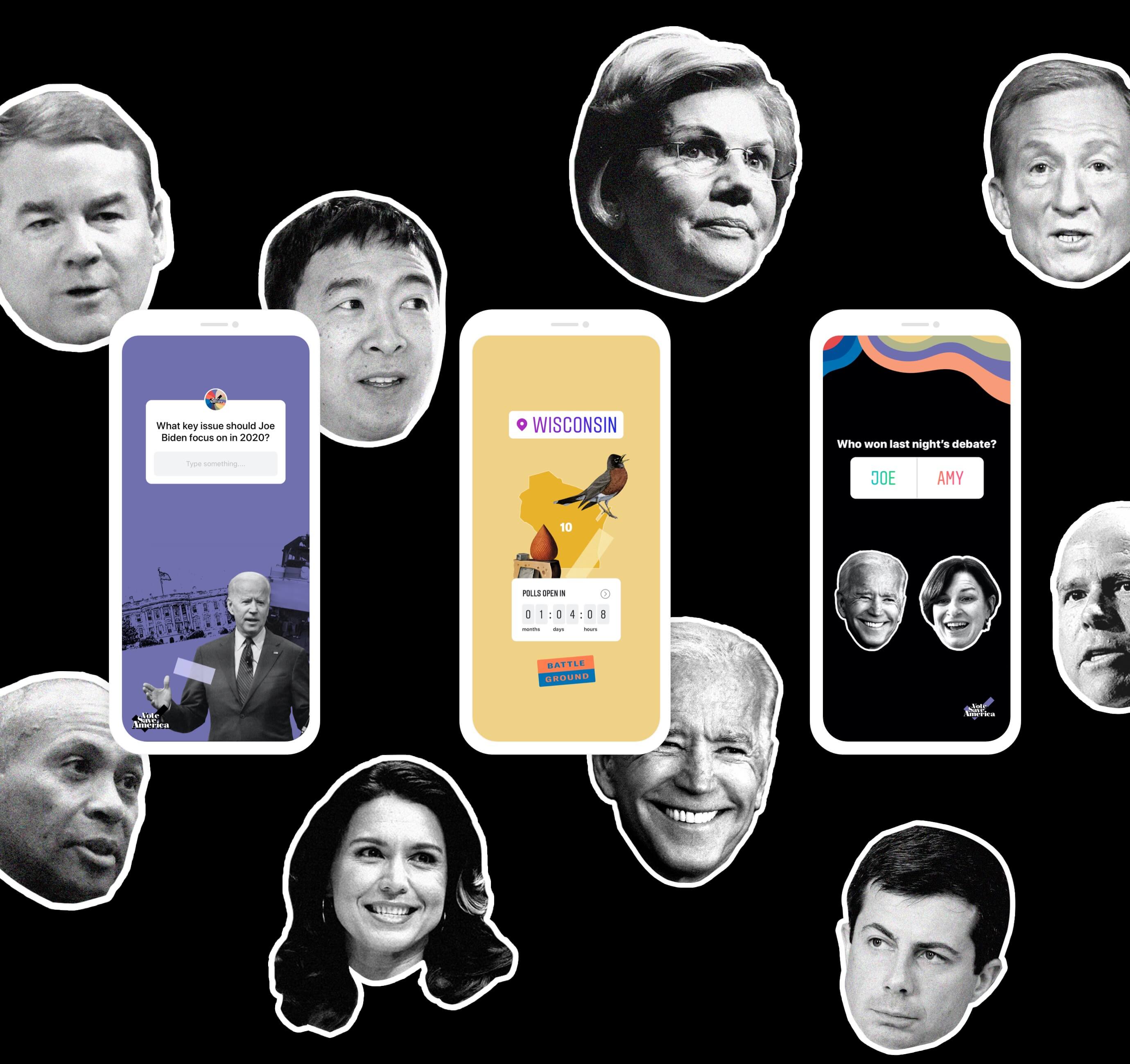 ---
Thanks Obama
After the launch of the site, we were honored to have the former president of the United States, Barack Obama, share our platform with his network.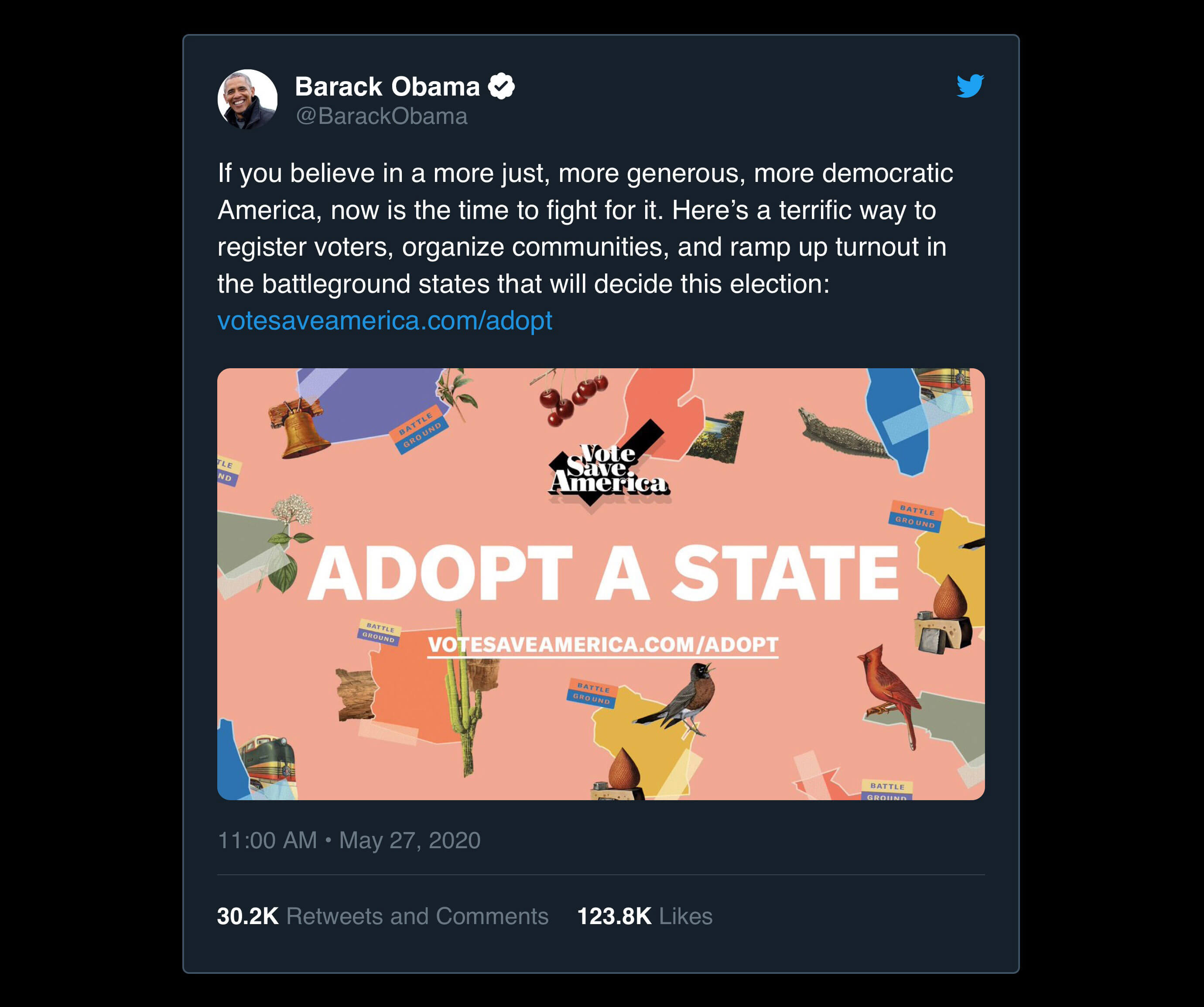 ---
This project was done in collaboration between our teams in New York and Los Angeles, and I'm extremely grateful to have had such a dedicated team on the project with me.
Creative Director
Matt Hallock
Project Management
Sarah Ramanuj
Design & UX
Jarrod Stanley, Leon Farrant, Ariel Irby, Jenn Kaye
Development
Oneil Olonade, Kareem Taftaf, Stefan Kaltenegger