Our relationship with R+F began with a single product: a livestream to bring their annual convention into the home of all consultants globally.

Over the last three years, we evolved Virtual into a multi-faceted platform focused on consultant learning, prospect outreach, and live product launches that scaled R+F's business, while opening new revenue streams.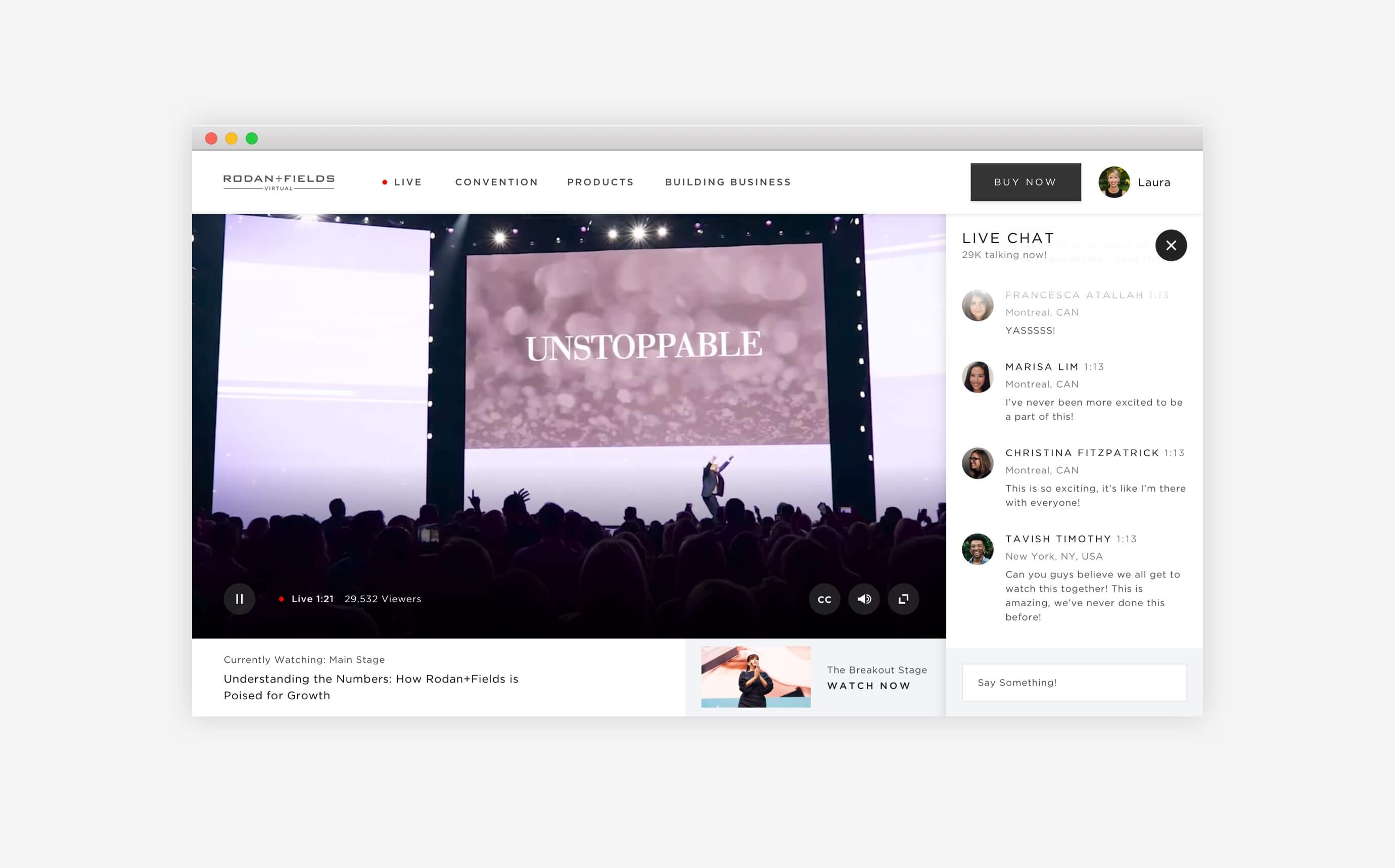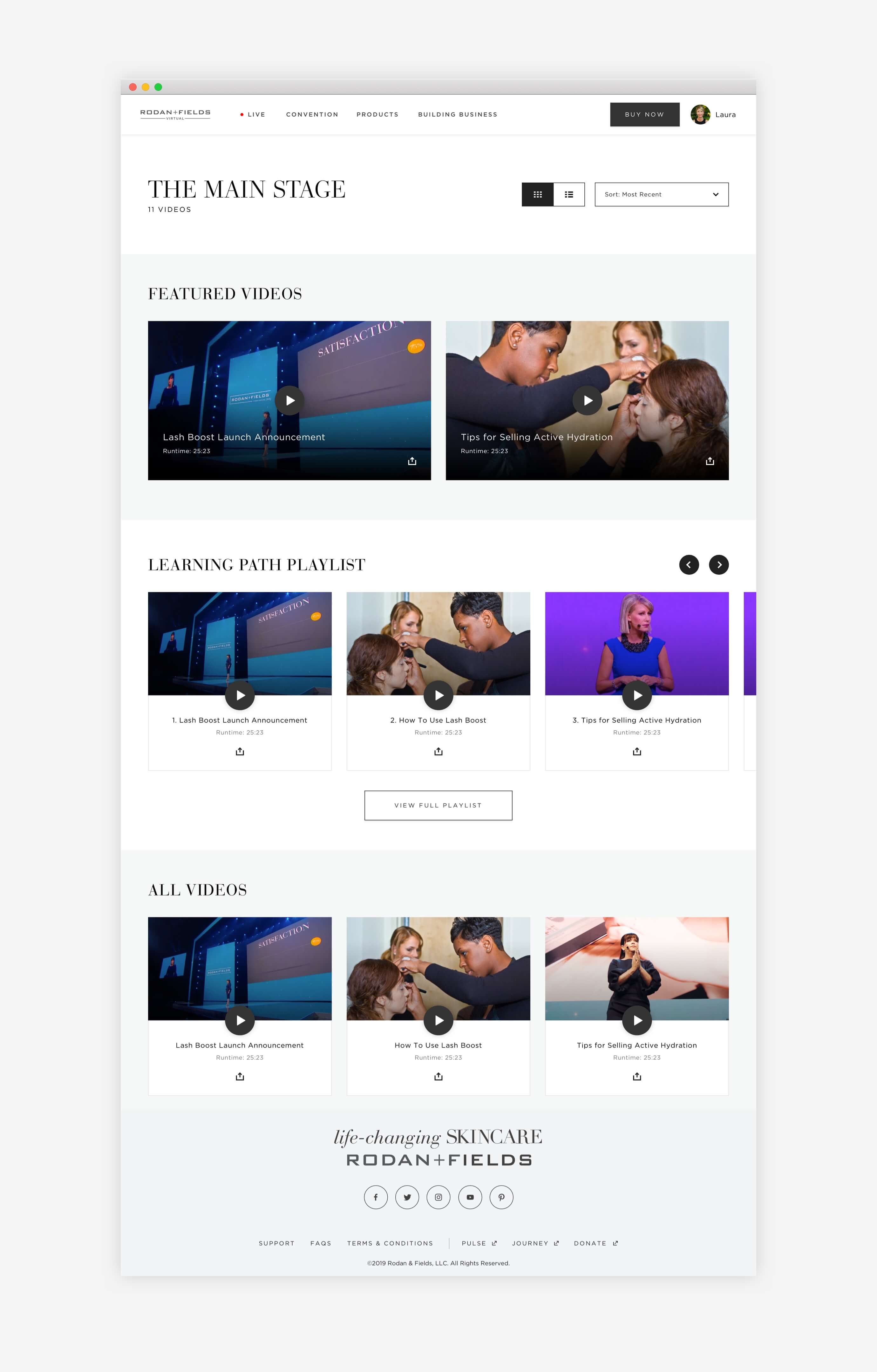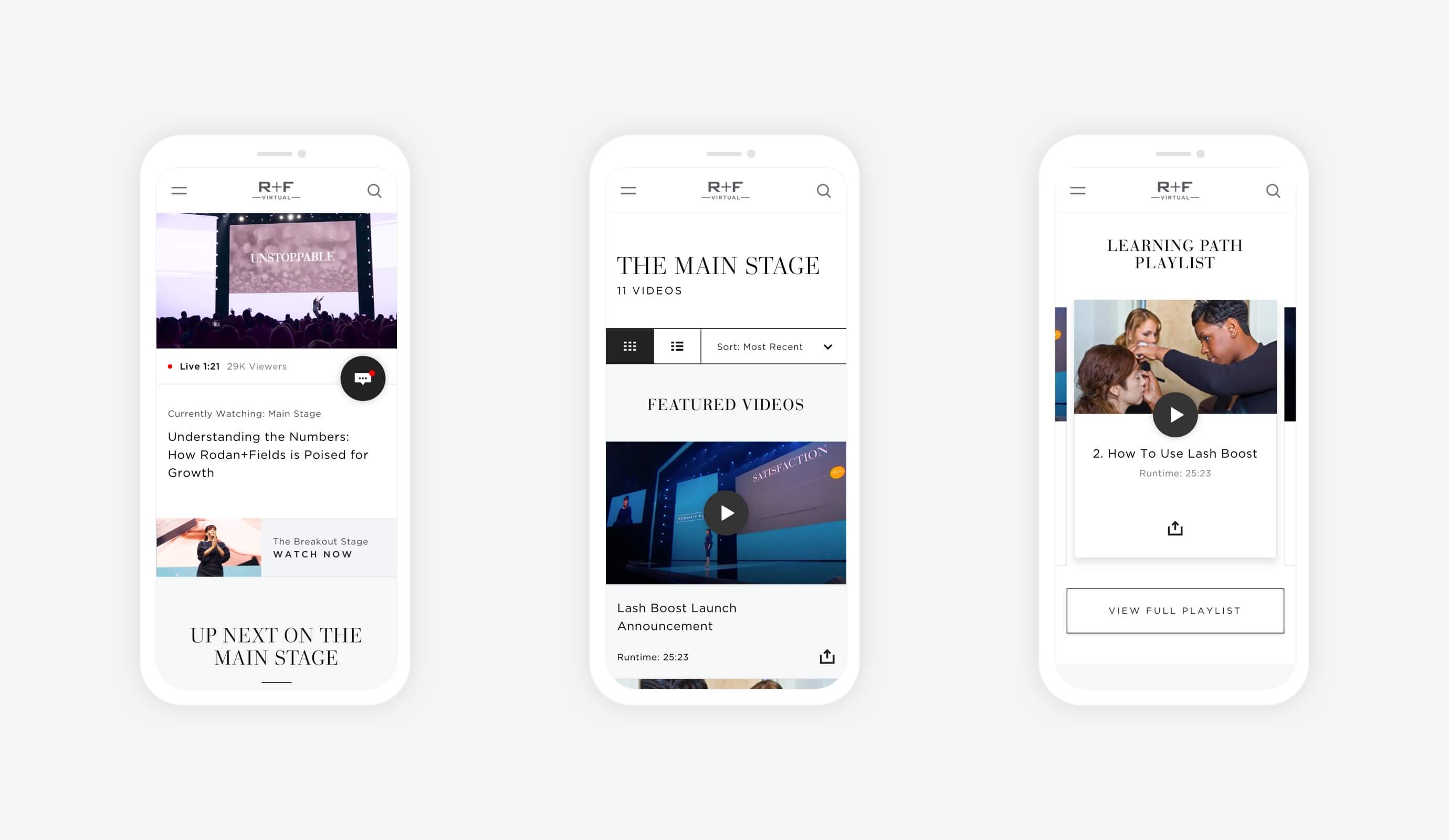 Beyond Livestream
Building upon the core functionality and a library of recorded content, we expanded Virtual into a learning platform for key topics with consultants, and larger training blocks based on a consultant's level, where quizzes assessed knowledge and unlocked additional trainings.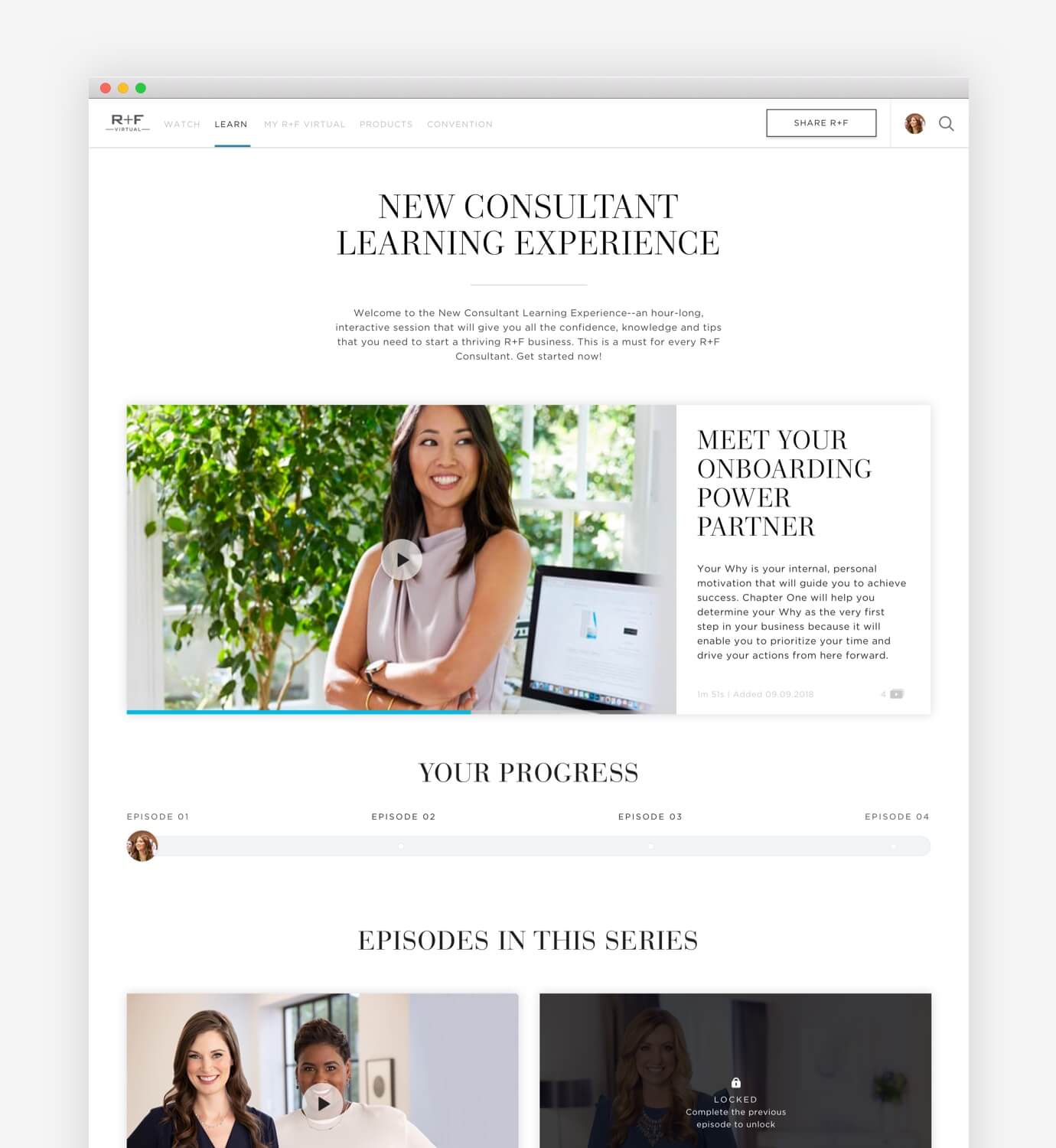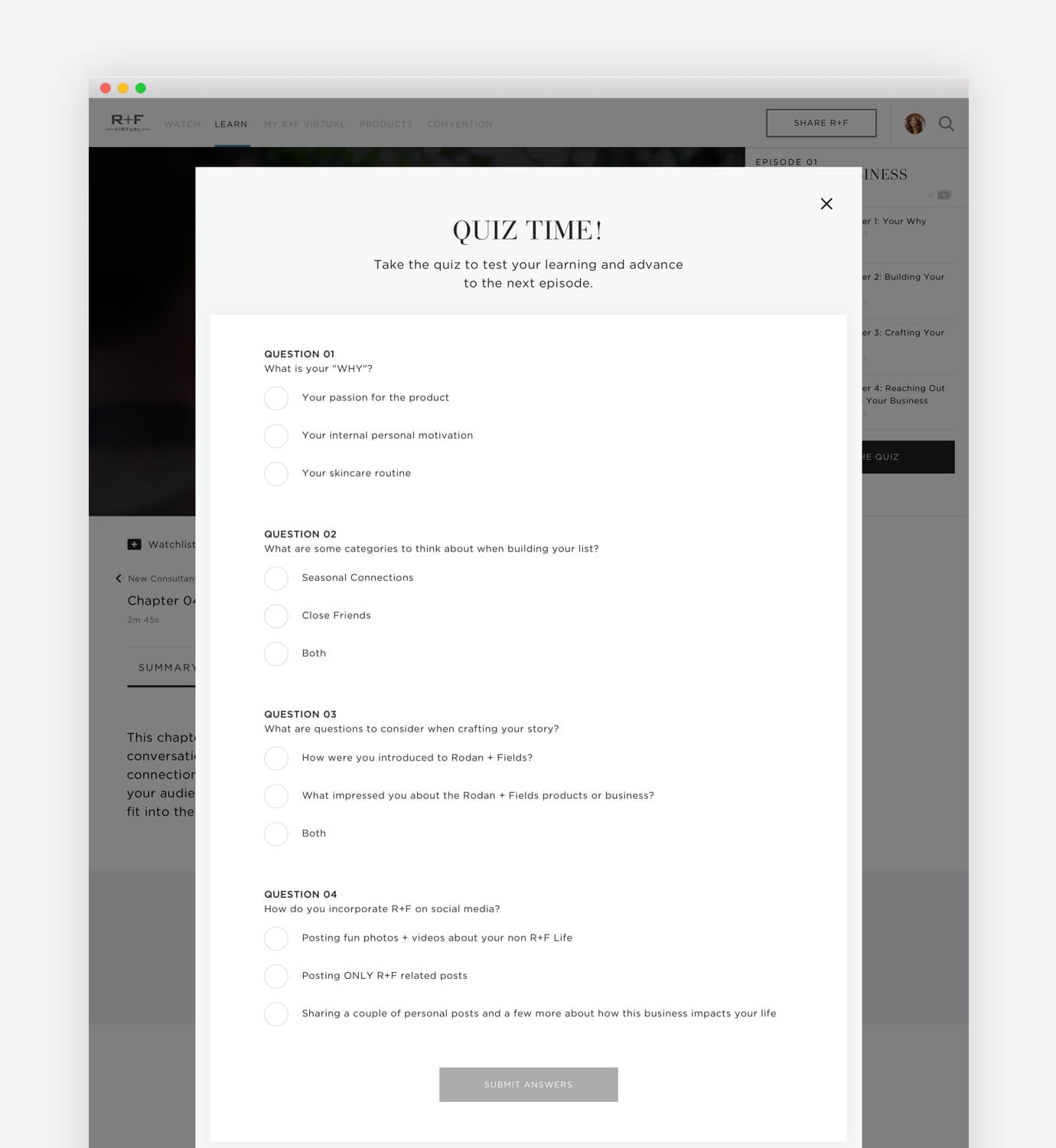 Outreach
We worked with R+F to enable consultants to share video content to develop prospects that would have previously been beyond their geographic reach, then captured these user's data points to give actionable follow-ups.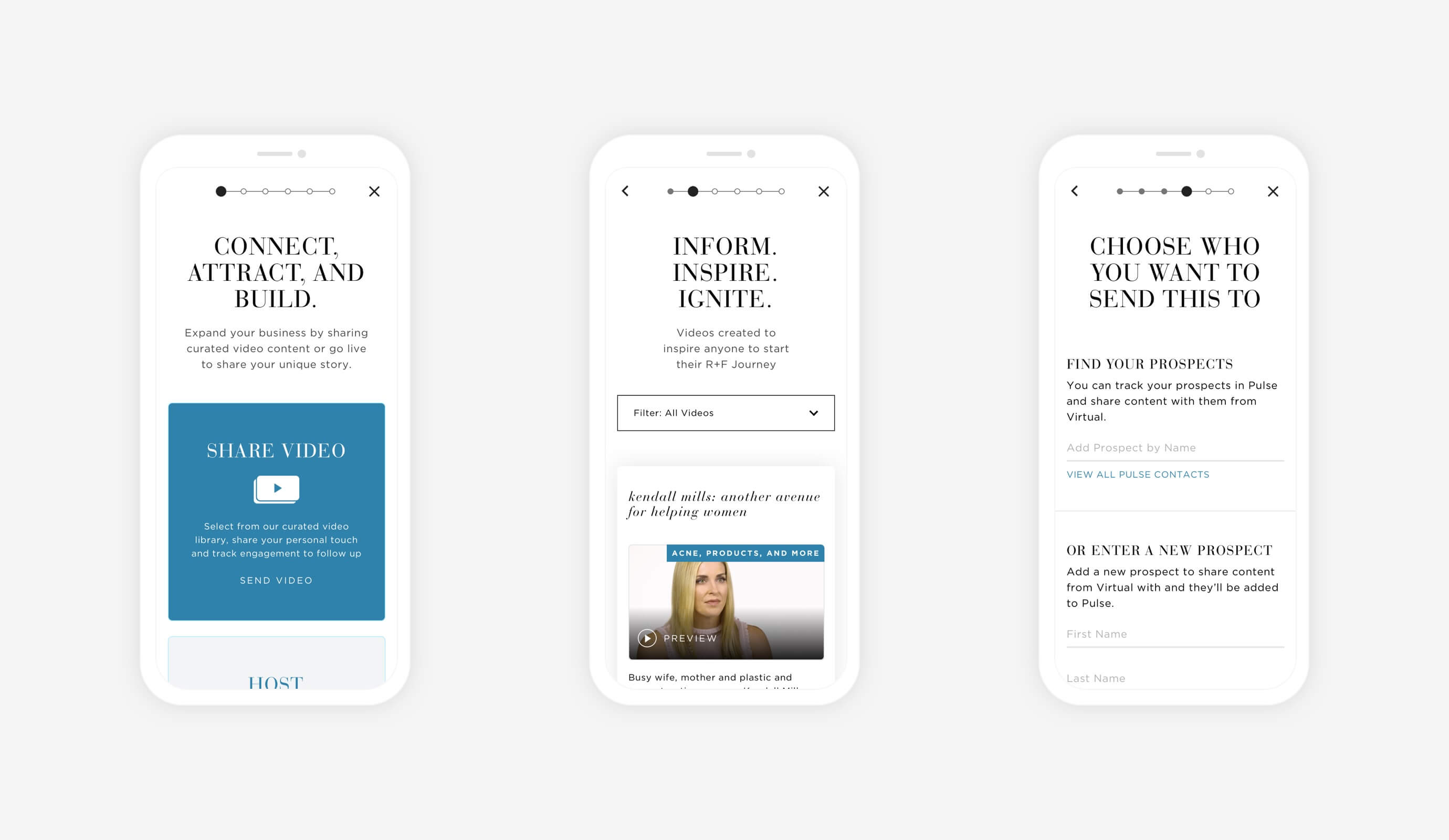 Product Launches
Simultaneous to this, we helped R+F utilize the livestream technology for ongoing product launches and events, transforming them into an 'always on' content channel.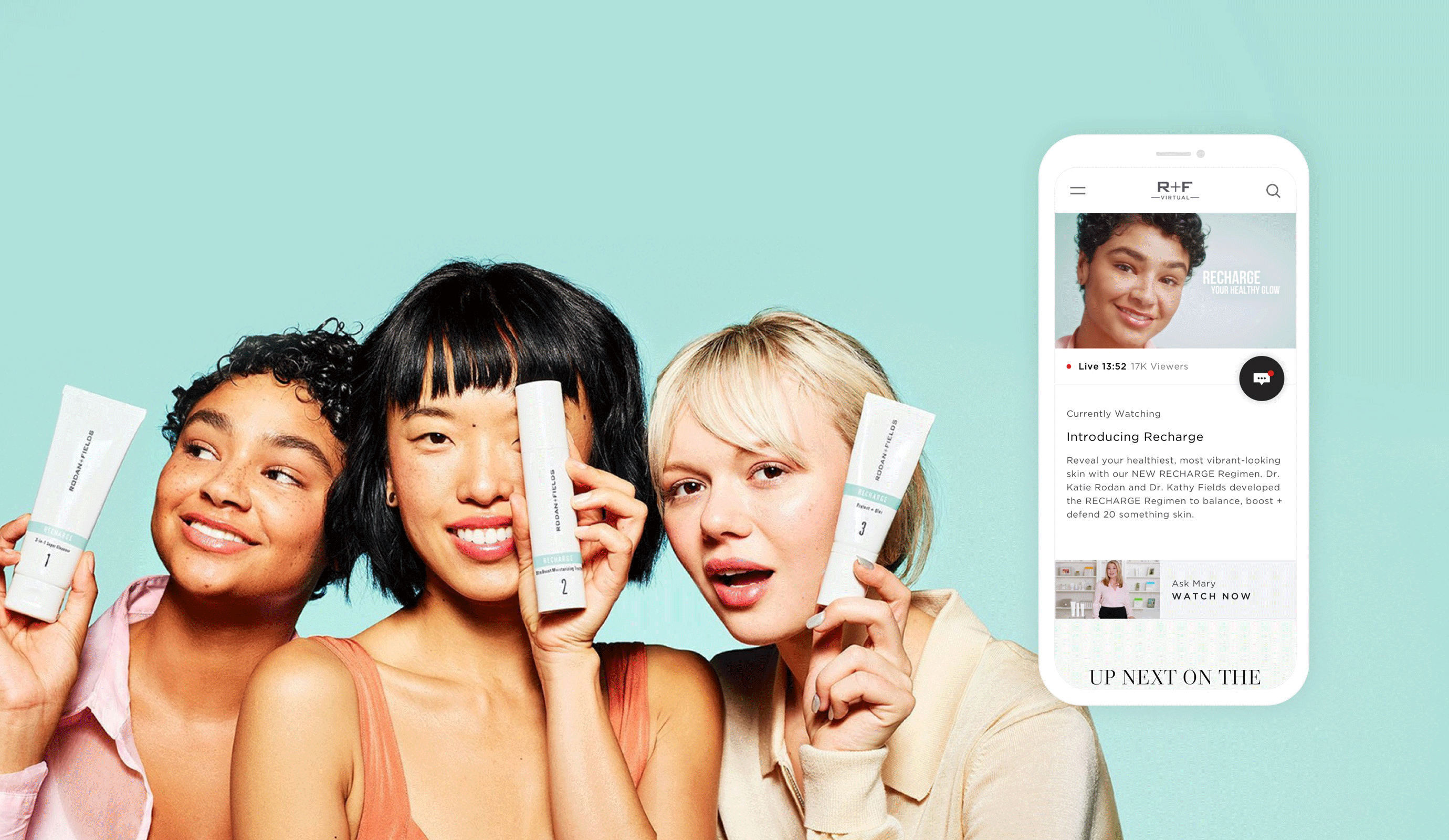 Enablement
In 2019 we then gave this power directly to consultants with a companion app, creating a proprietary channel for them to communicate with their team and prospects.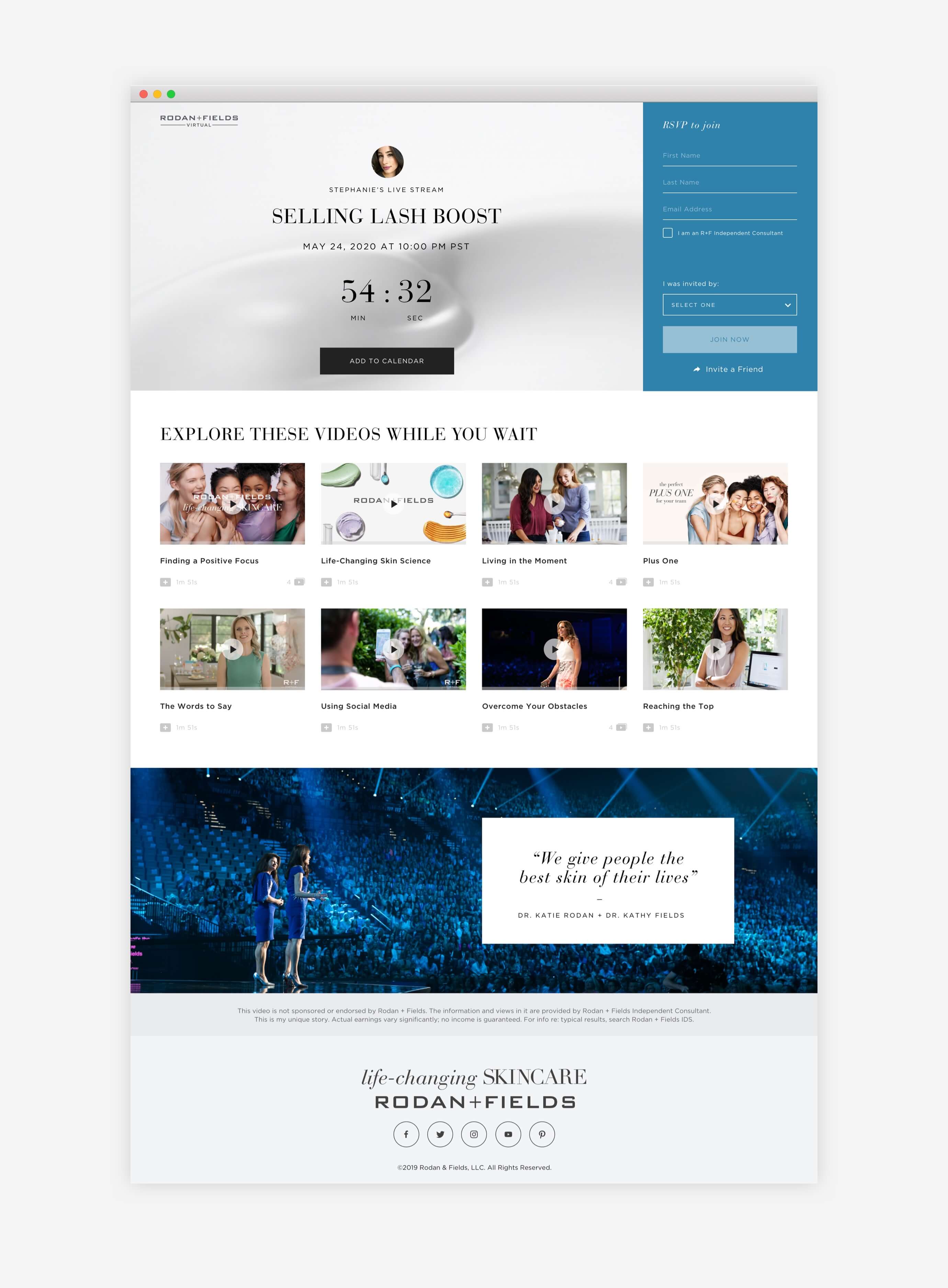 This project was a multi-year engagement and had many hands in its creation. I worked on this project as the creative director, UX lead, and helped cultivate the relationship into a multi-million dollar account.
Creative Director
Matt Hallock
Project Management
Chérif Zouein, Gaby Harlid, Kelly Murphy, Adriane Nyugen, Megan Blake
Design & UX
Gerald Hastings, Jonathan Sanchez, Ann Suh, Ramon Barcenas, Mia Patrevito, Christina Riccardi
Development
Kevin Blanco