LifeStance is a behavioral healthcare company focused on providing evidence-based treatment for children, adolescents, and adults suffering from an array of mental health issues.

With the sharp increase in demand for mental health services during the COVD-19 pandemic, we were engaged to re-design the website and simplify the experience of finding a provider in advance of their IPO in June of 2021.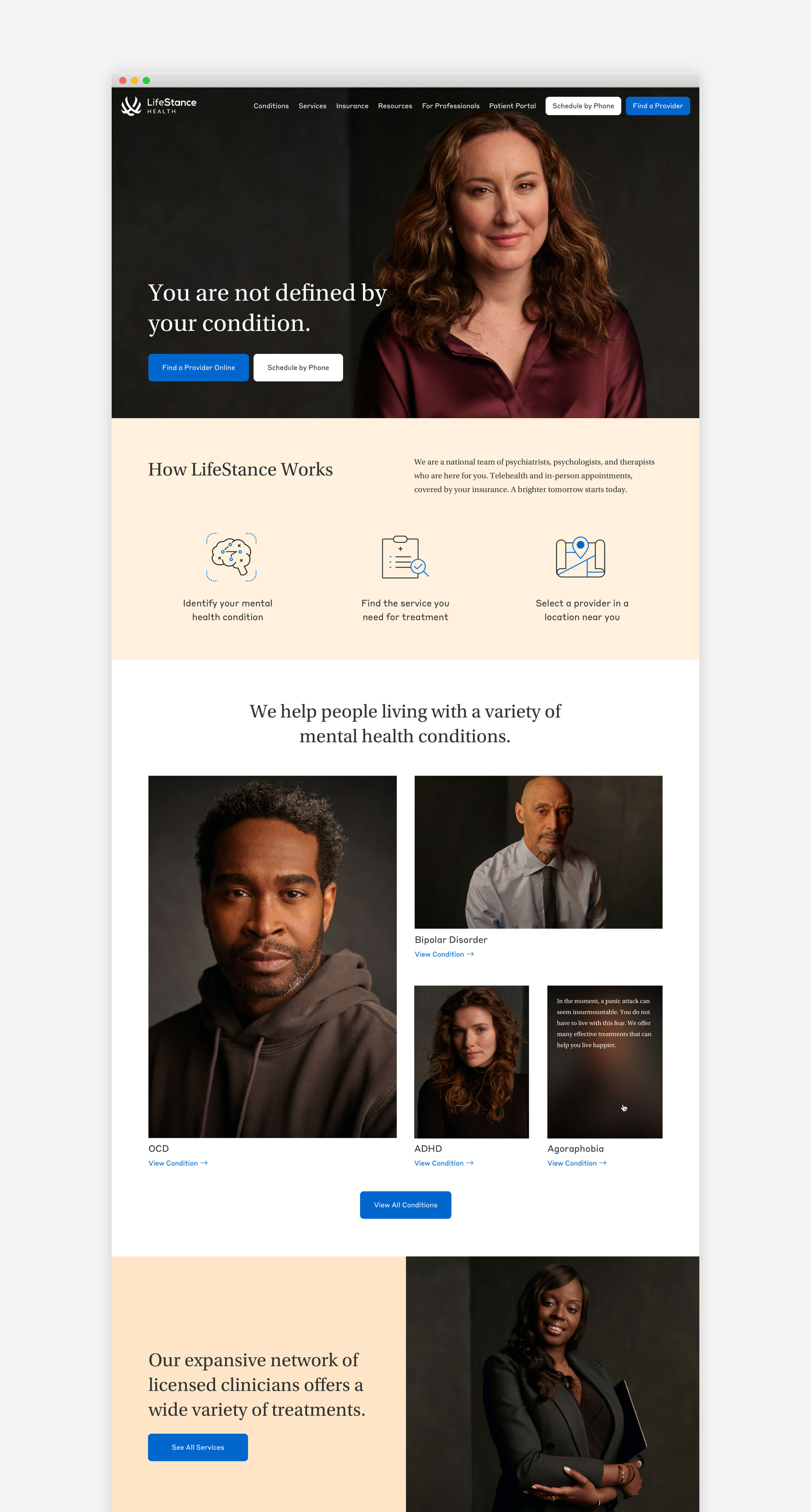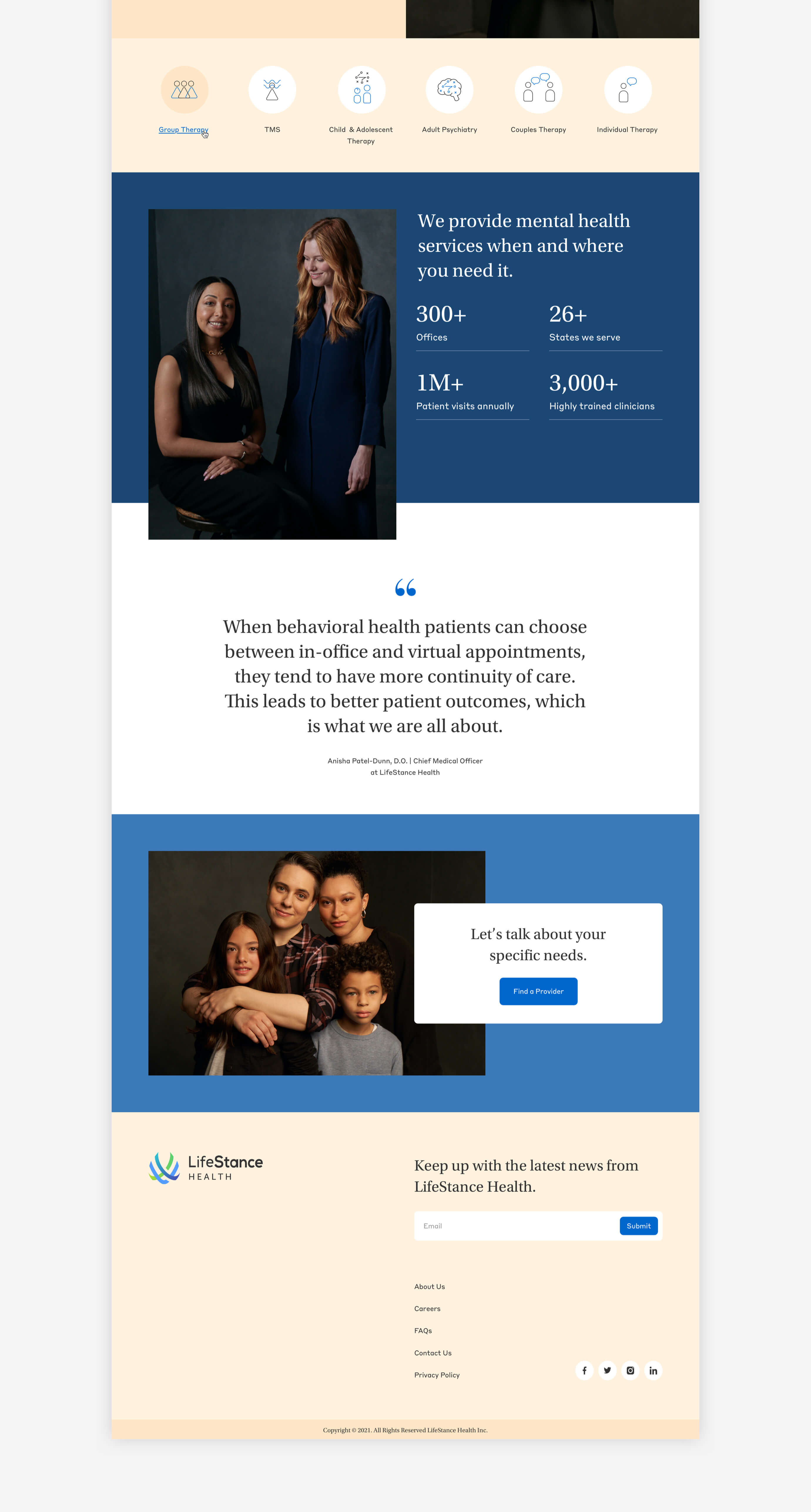 Facing Mental Illness
LifeStance worked with renowned photography Mark Seliger to capture portraits of real people affected by anxiety, depression, and other issues. We integrated these prominently through our design in order to humanize the conditions and make them more approachable.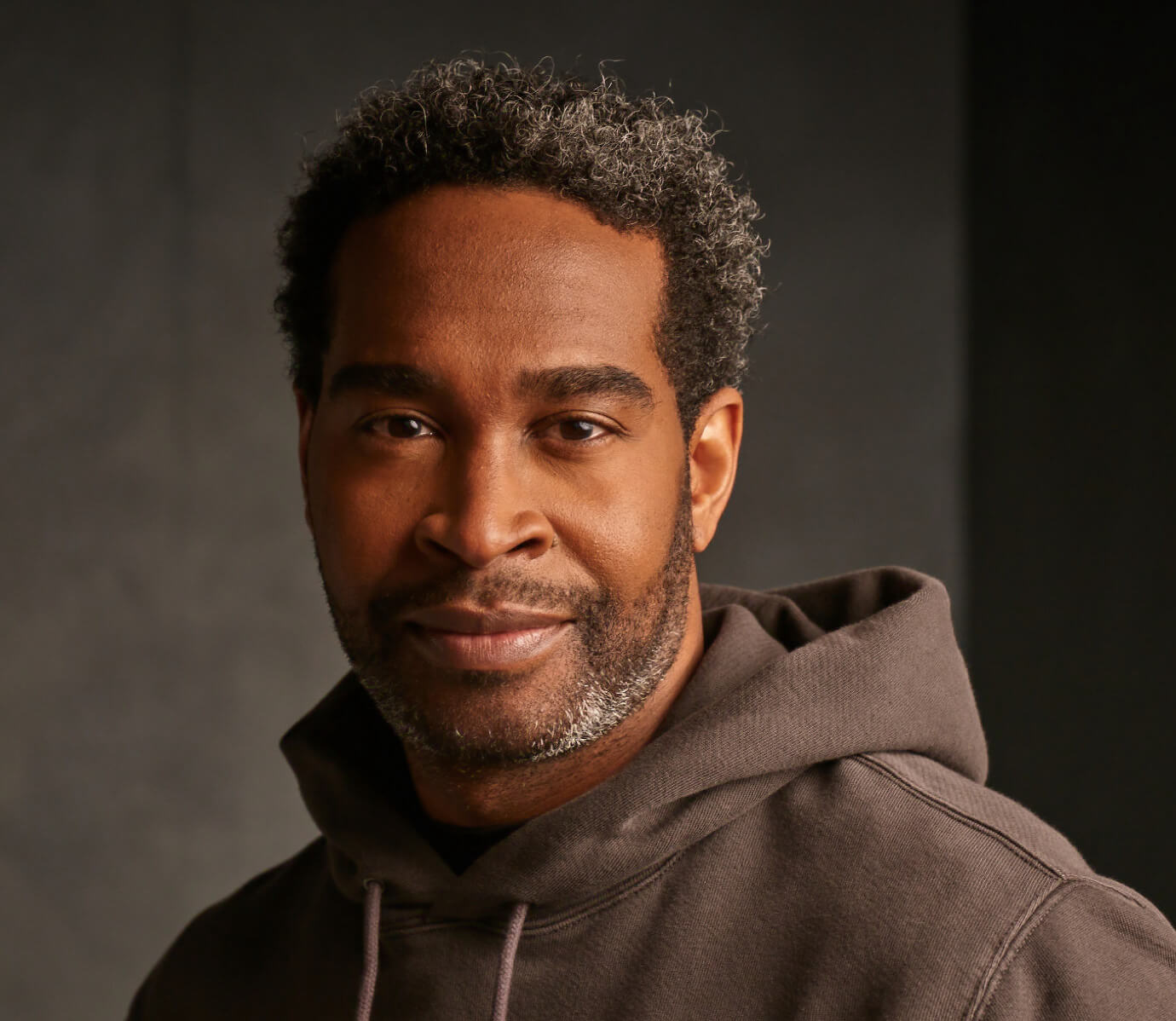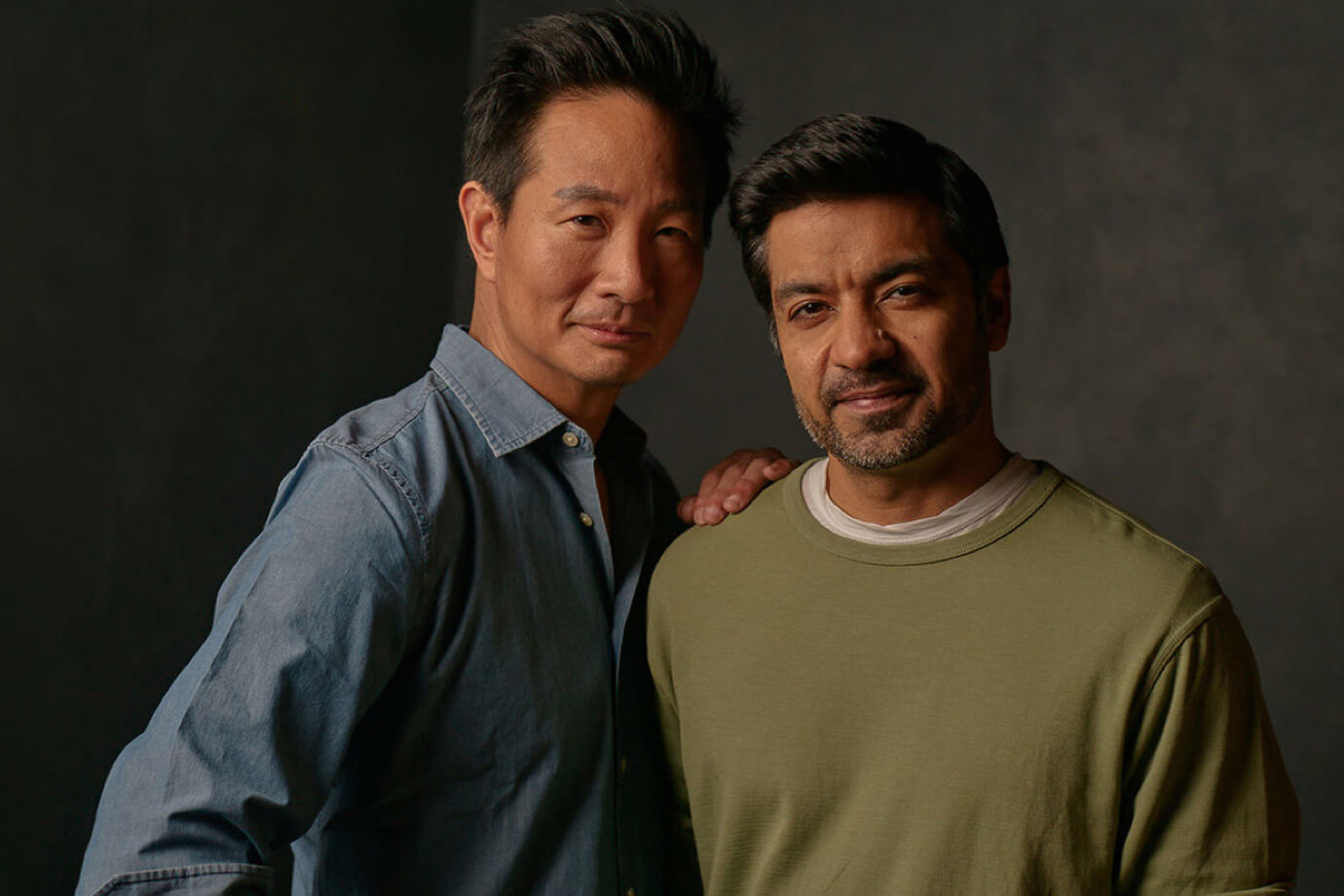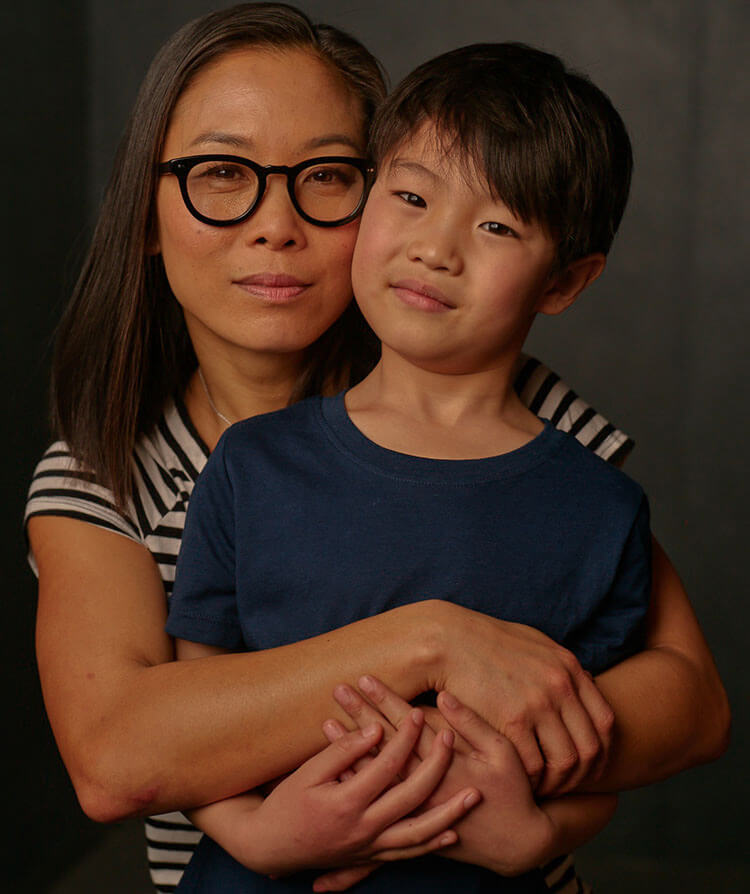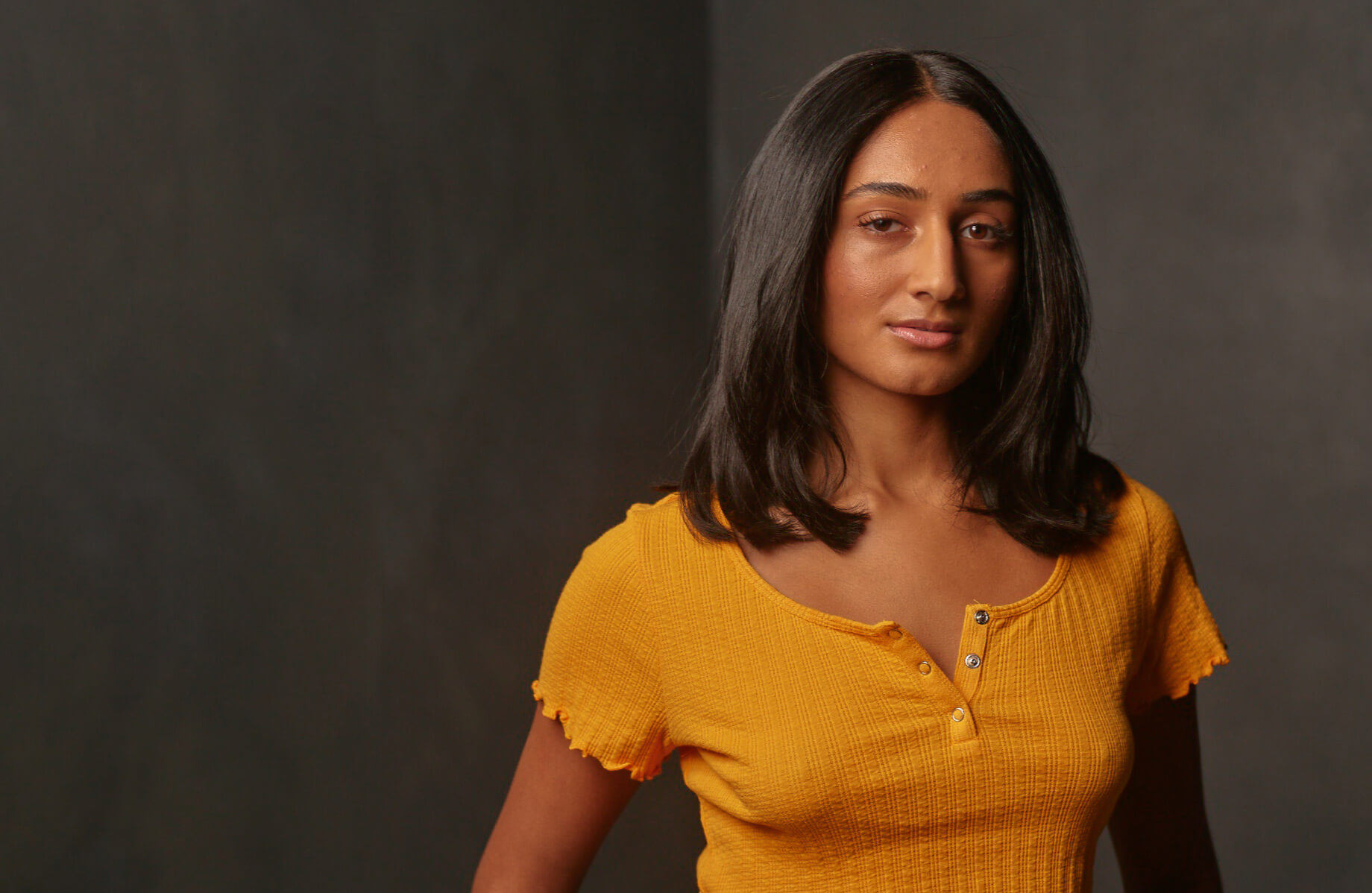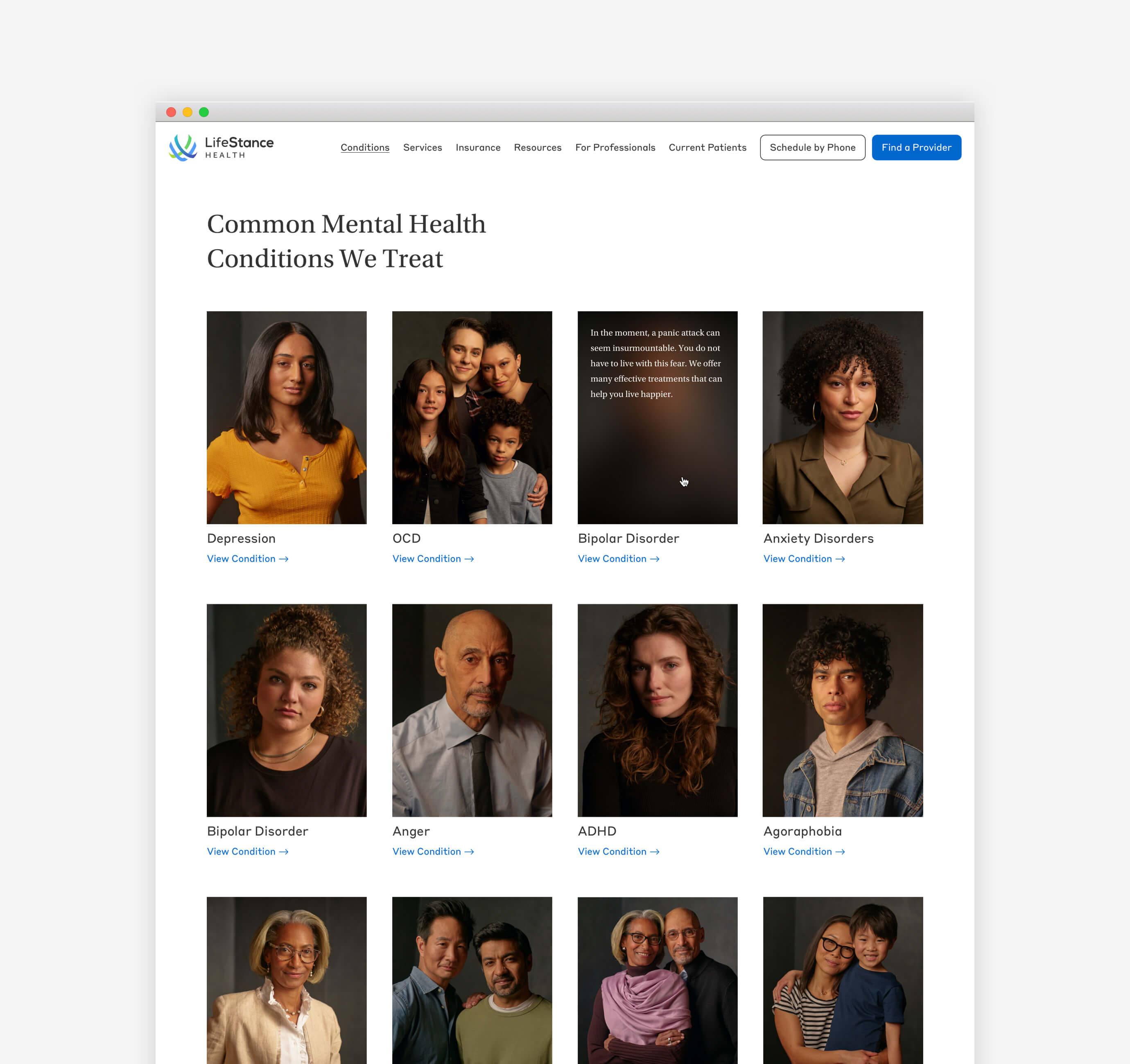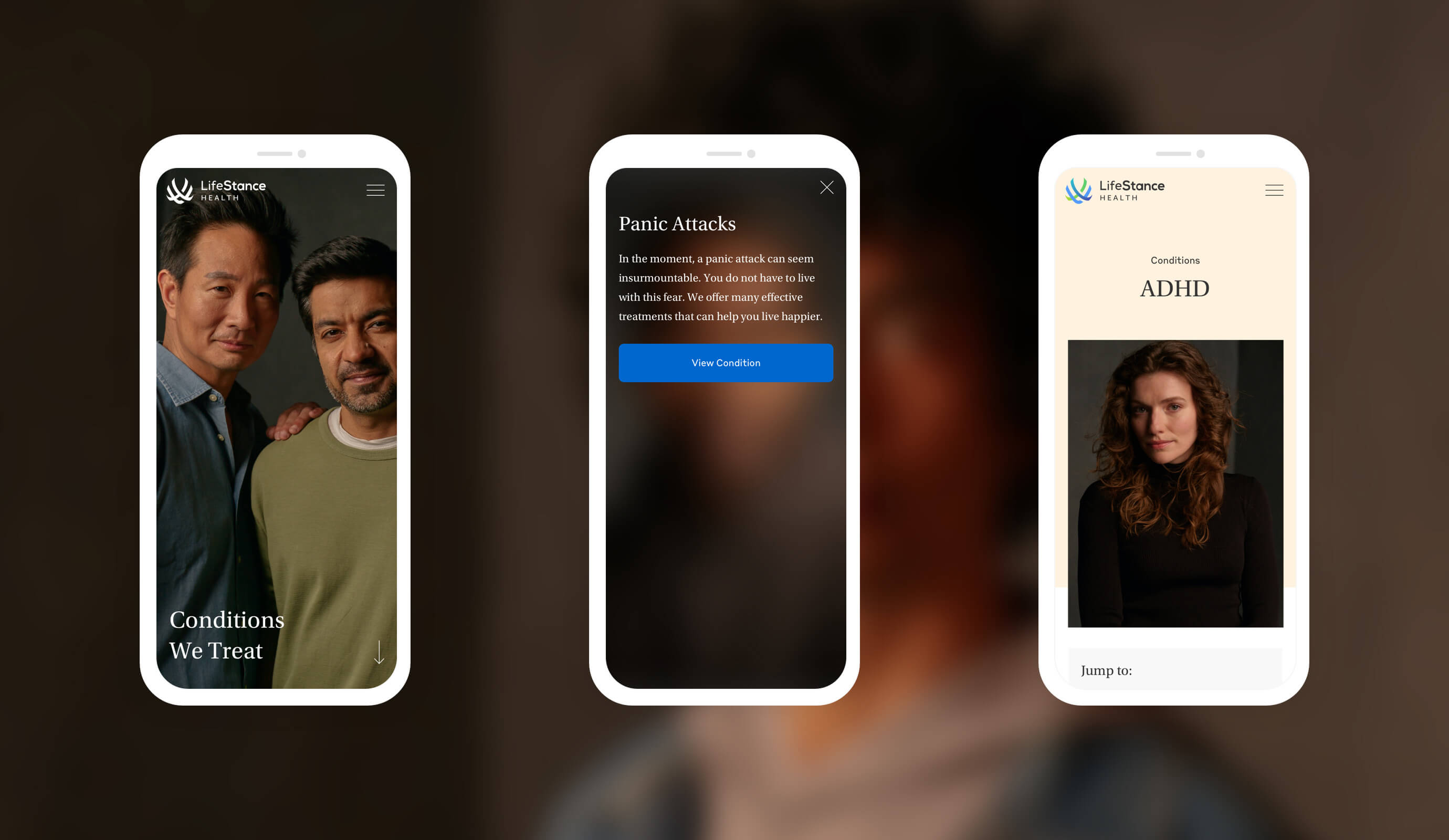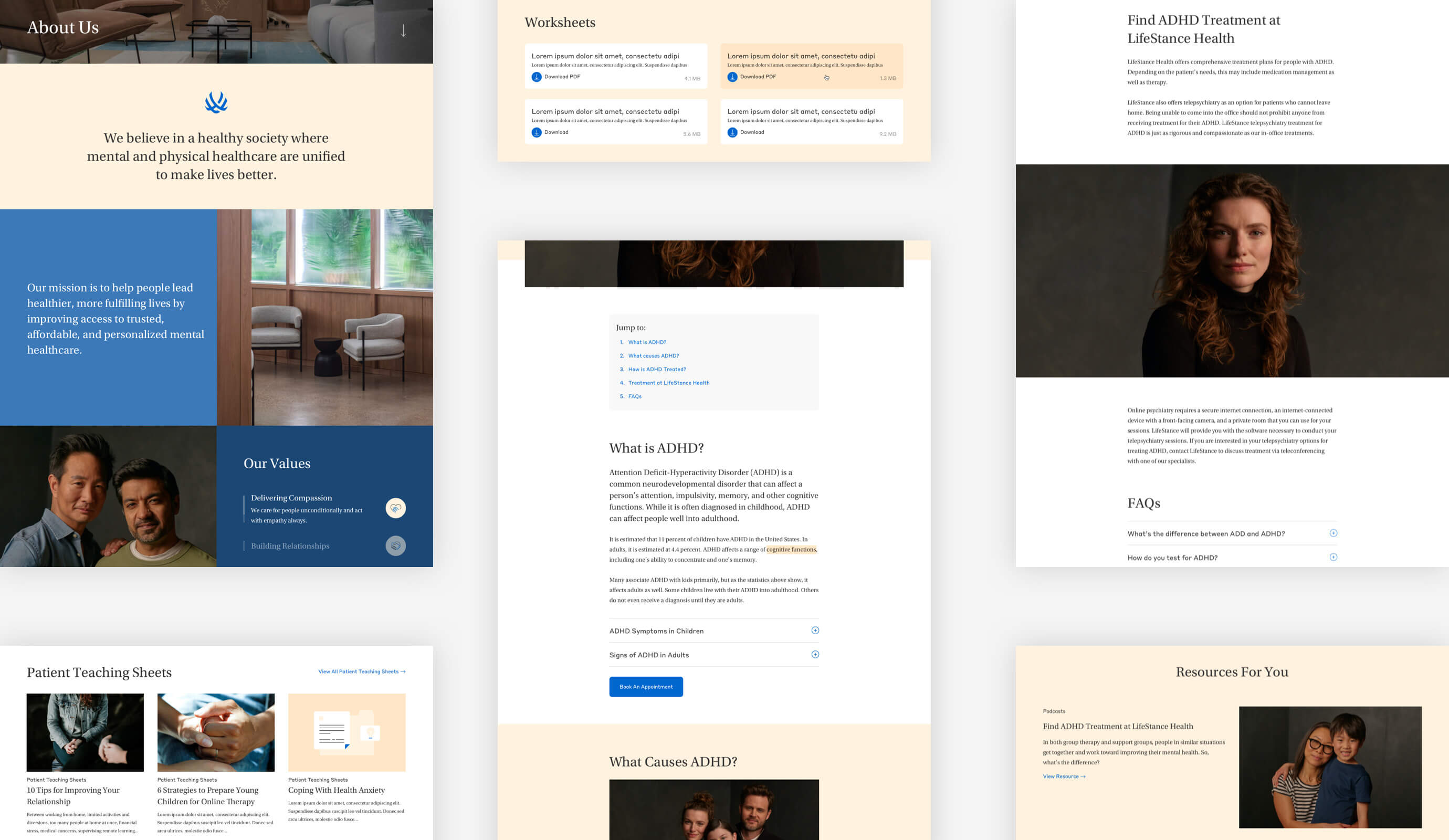 Finding A Provider
With in-person visits, telehealth, and a wide variety of health care accepted across many states, our team simplified getting people the care they were looking for.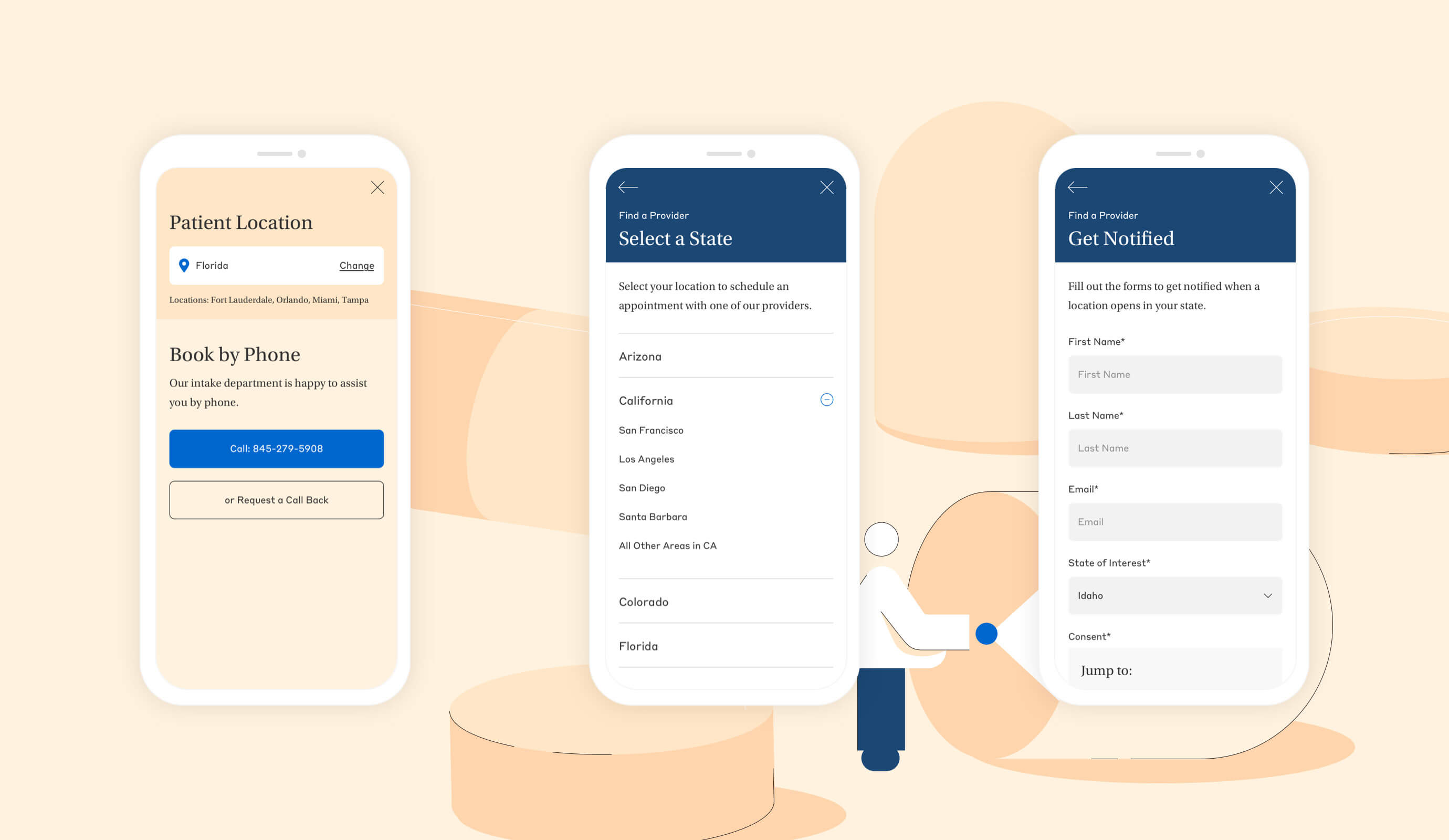 This project was finished in just under three months, with all members of the team working remotely.
Creative Director
Matt Hallock
Project Management
Amy Dawes
Design & UX
Leon Farrant, Edgar Angel Gomez, Tiffany Hsiao, Sara DeLira, Hoon Oh
Illustration
Tiffany Hsiao
Photography
Mark Seliger
Development
Juan Solano