Content Strategy
User Experience
Design
Founded in 1966, Peet's Coffee opened in Berkley, California and forever changed coffee for Americans.

Our team was tasked with modernizing their entire ecommerce experience, visually differentiating their four tiers of coffee, implementing subscriptions, coffee matches, and bringing their extremely-valuable mail-only customers online.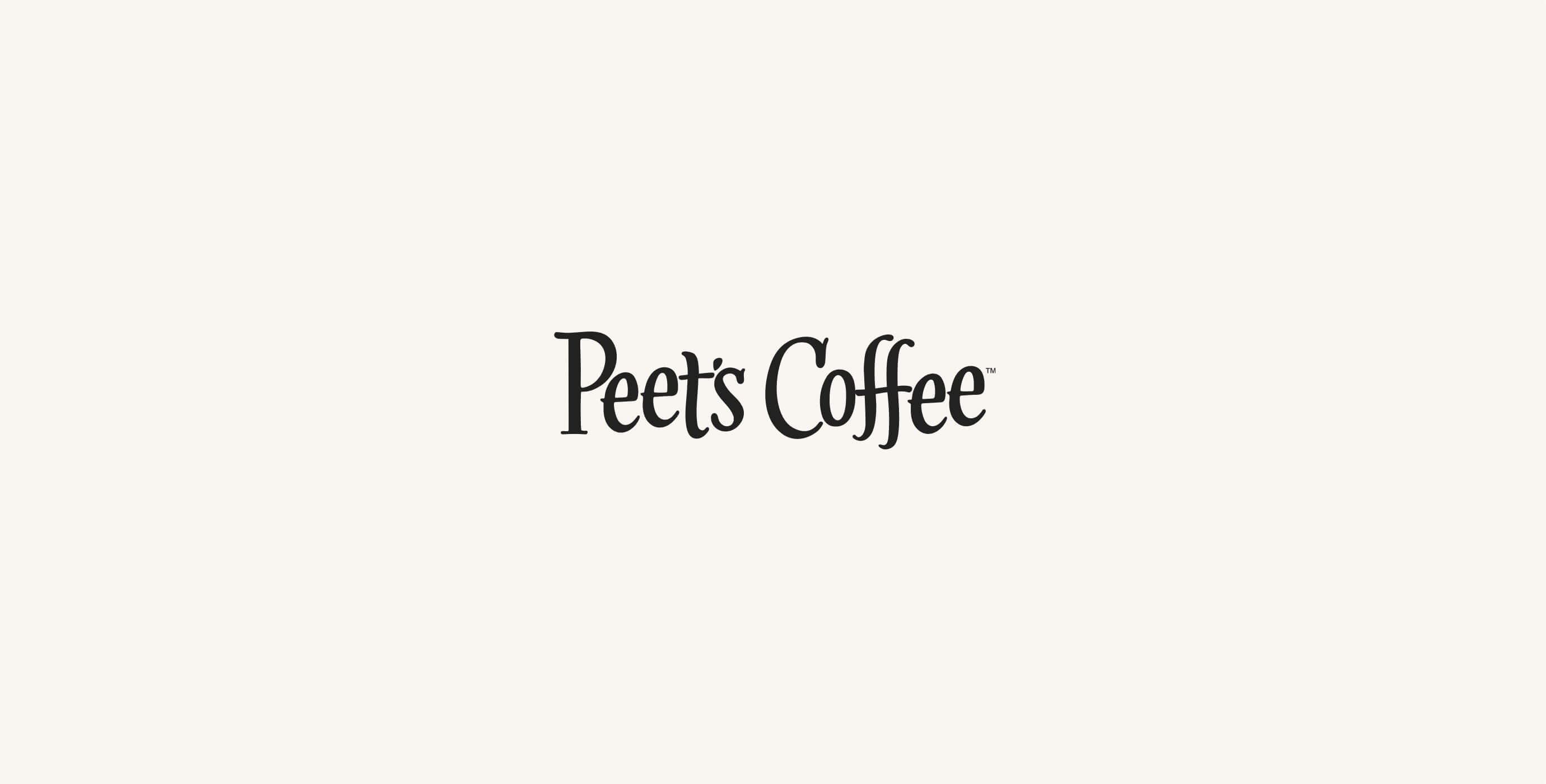 Differentiation
With a global reach, Peet's is perhaps best known for their ubiquitous brown coffee bags found in the grocery store. However, Peet's also offers a wide variety of premium and single origin coffee their customers typically don't know about. We worked to visually differentiate these on the site and supplement them with a flavor profiles.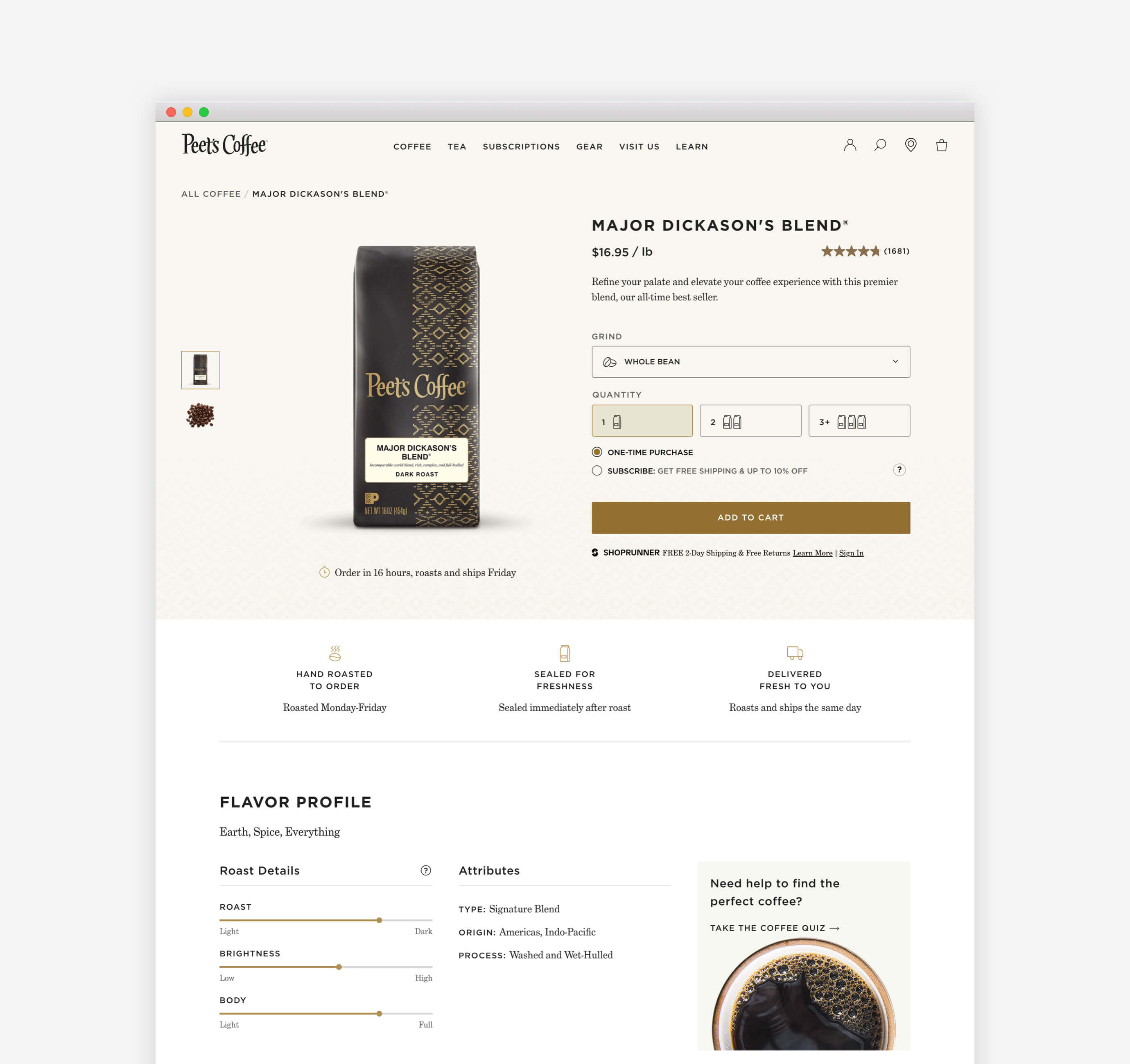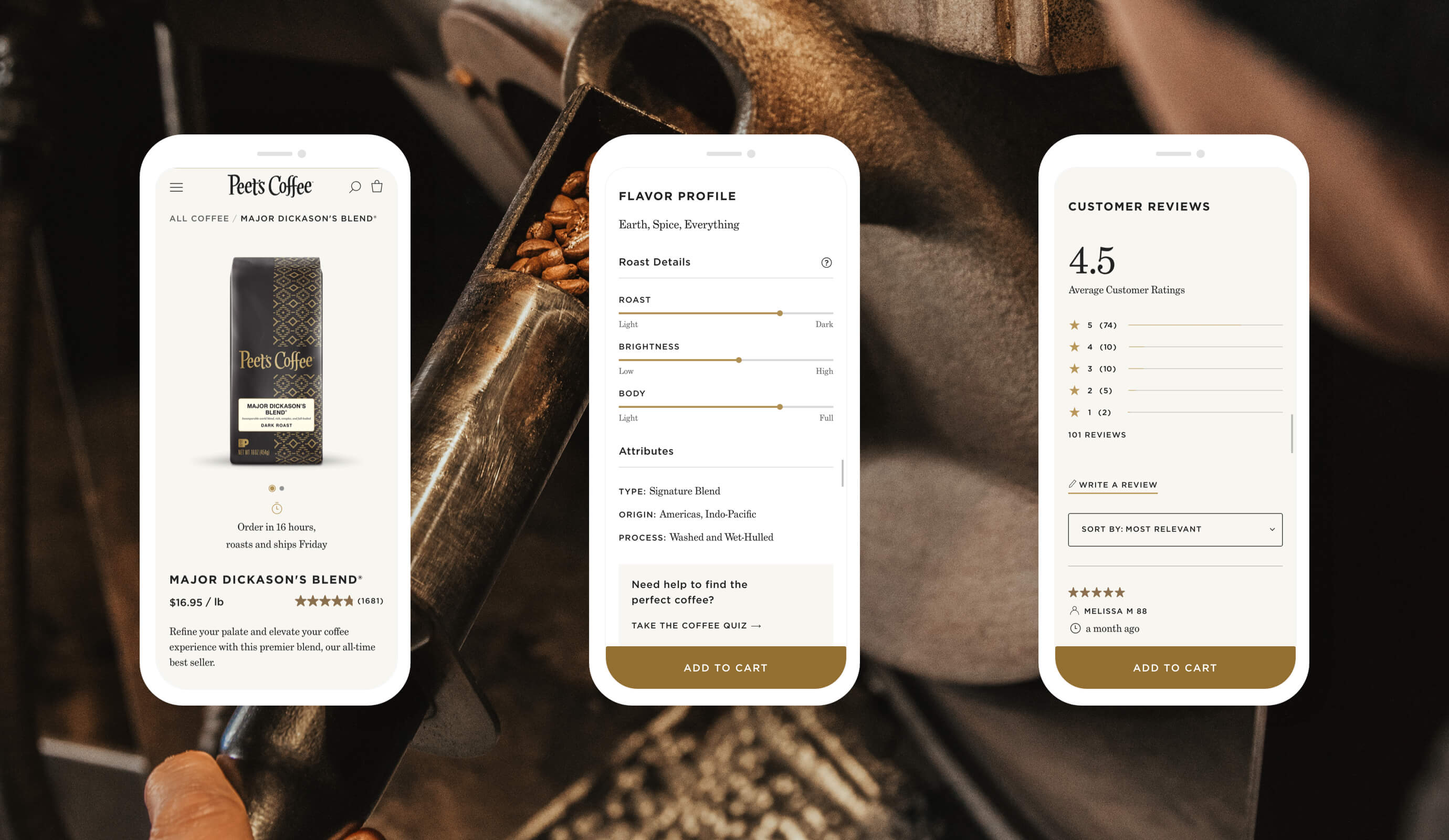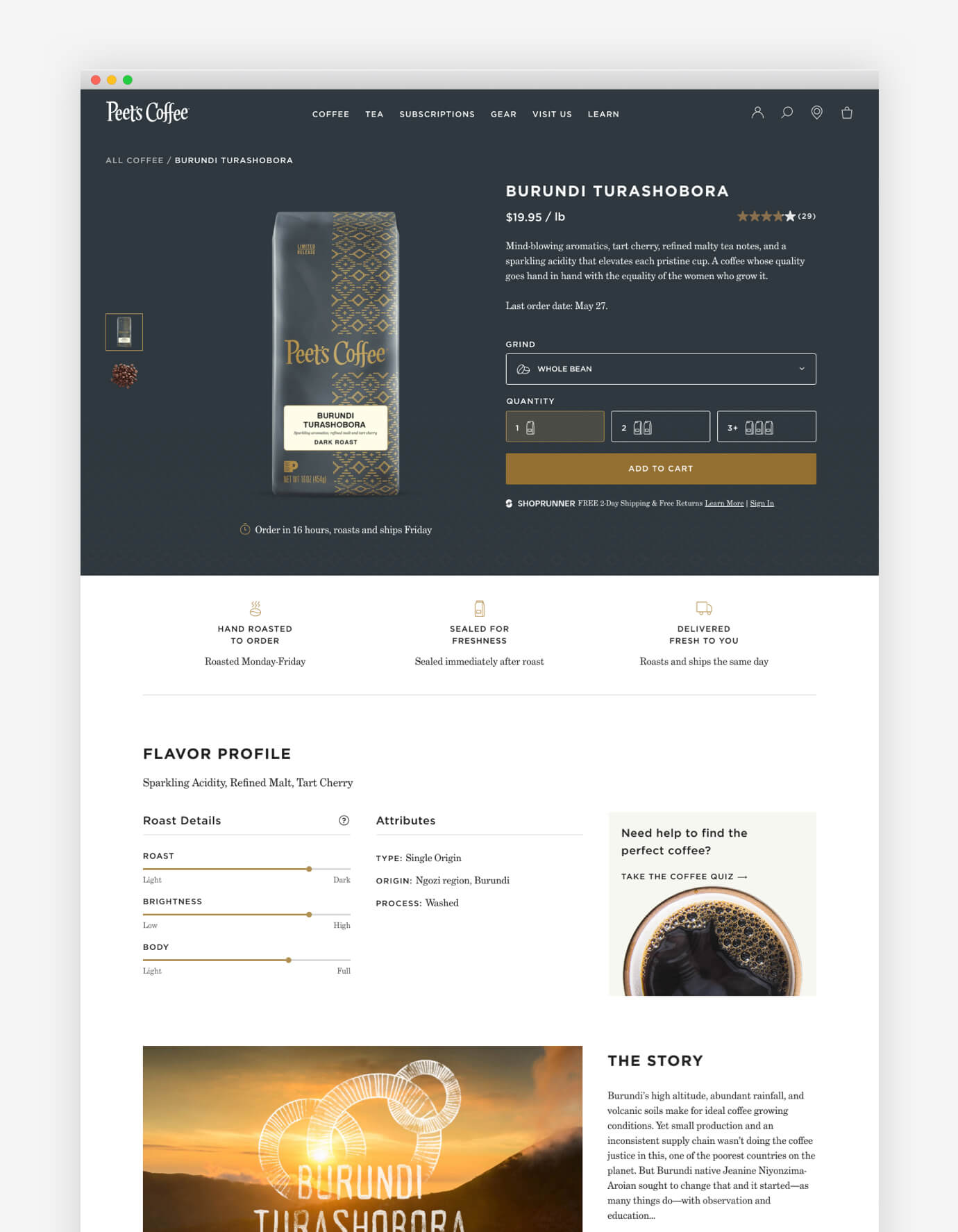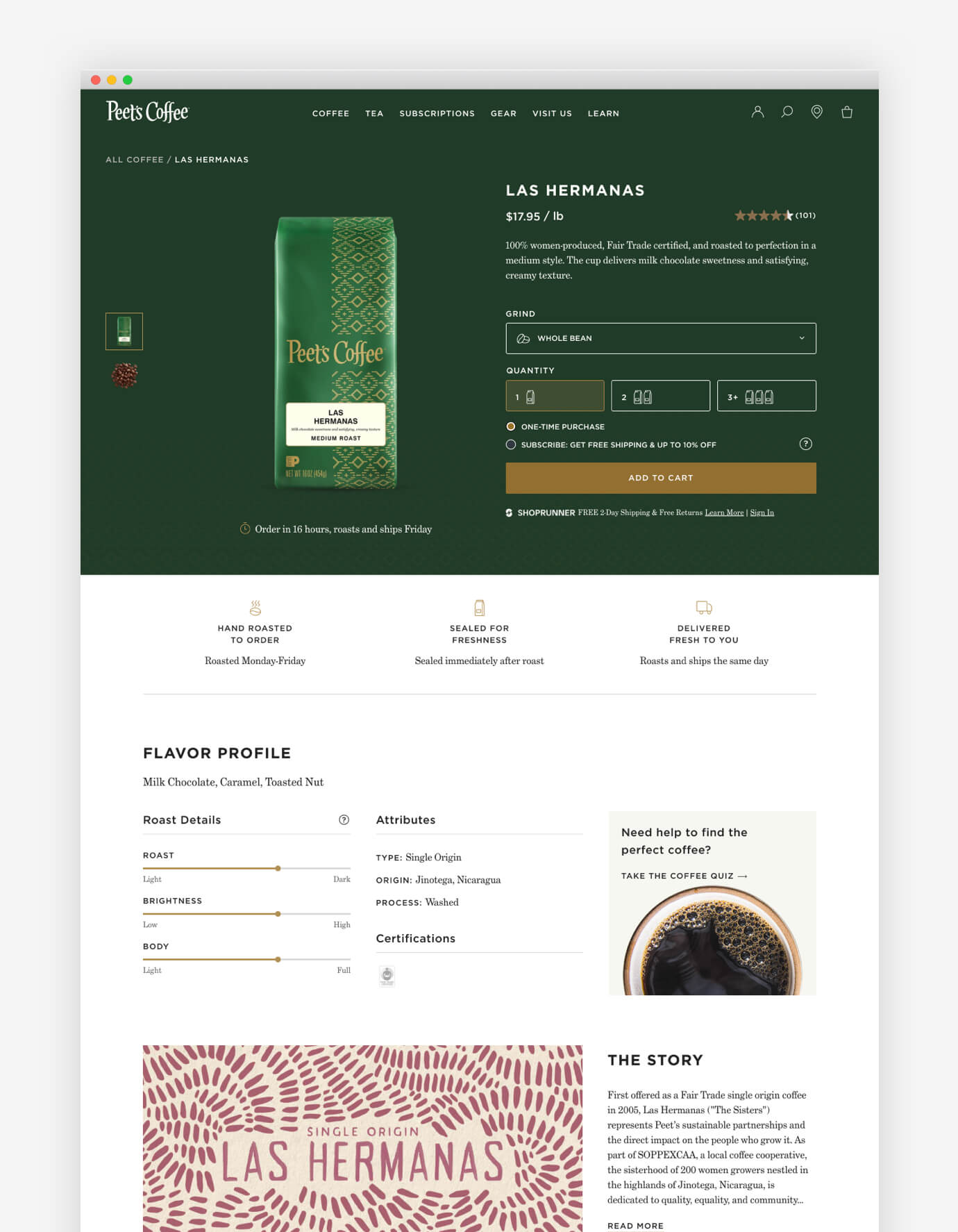 A Perfect Match
To broaden consumers' horizons beyond the Peet's they know and love, we created a quiz to help users find new recommendations.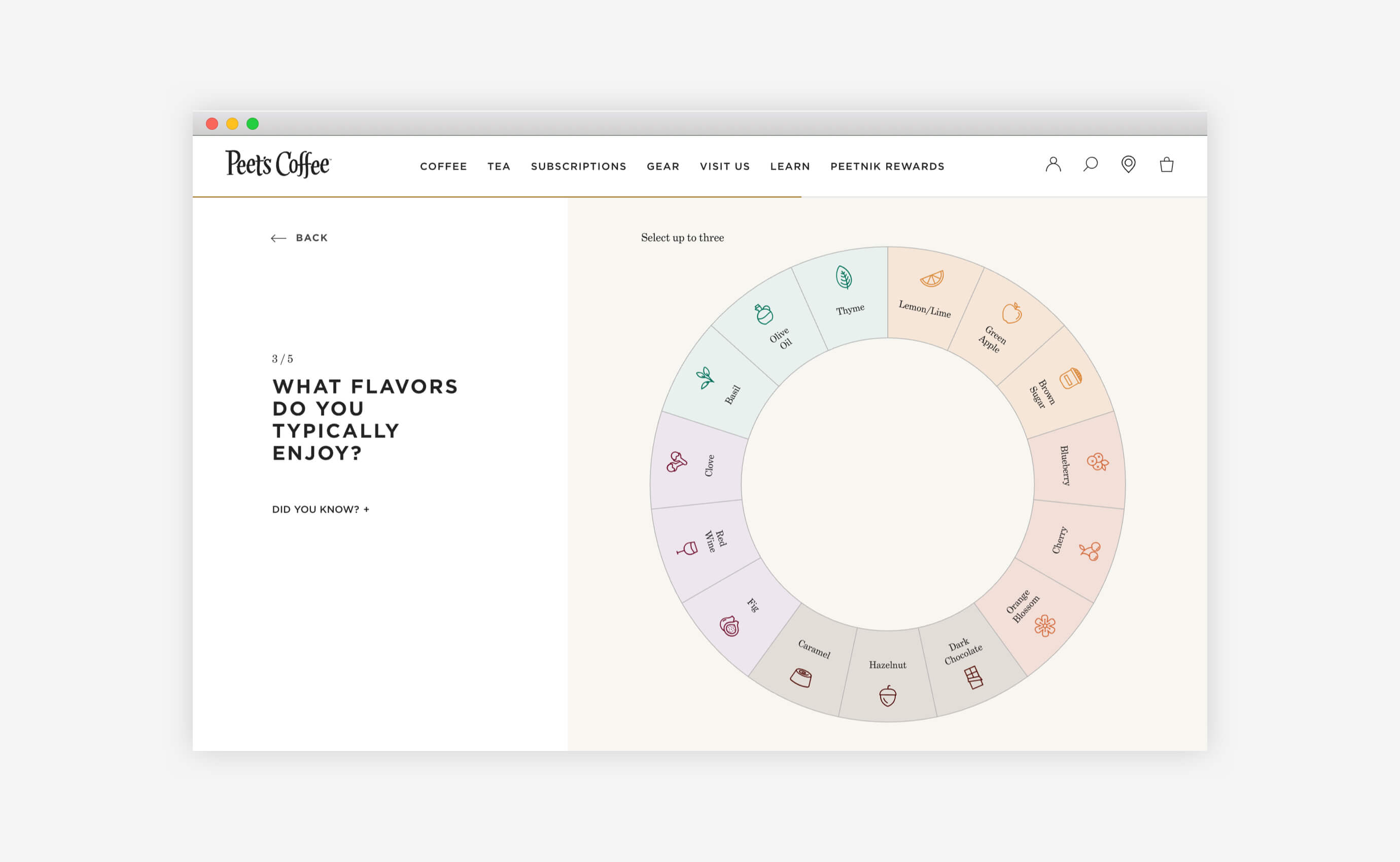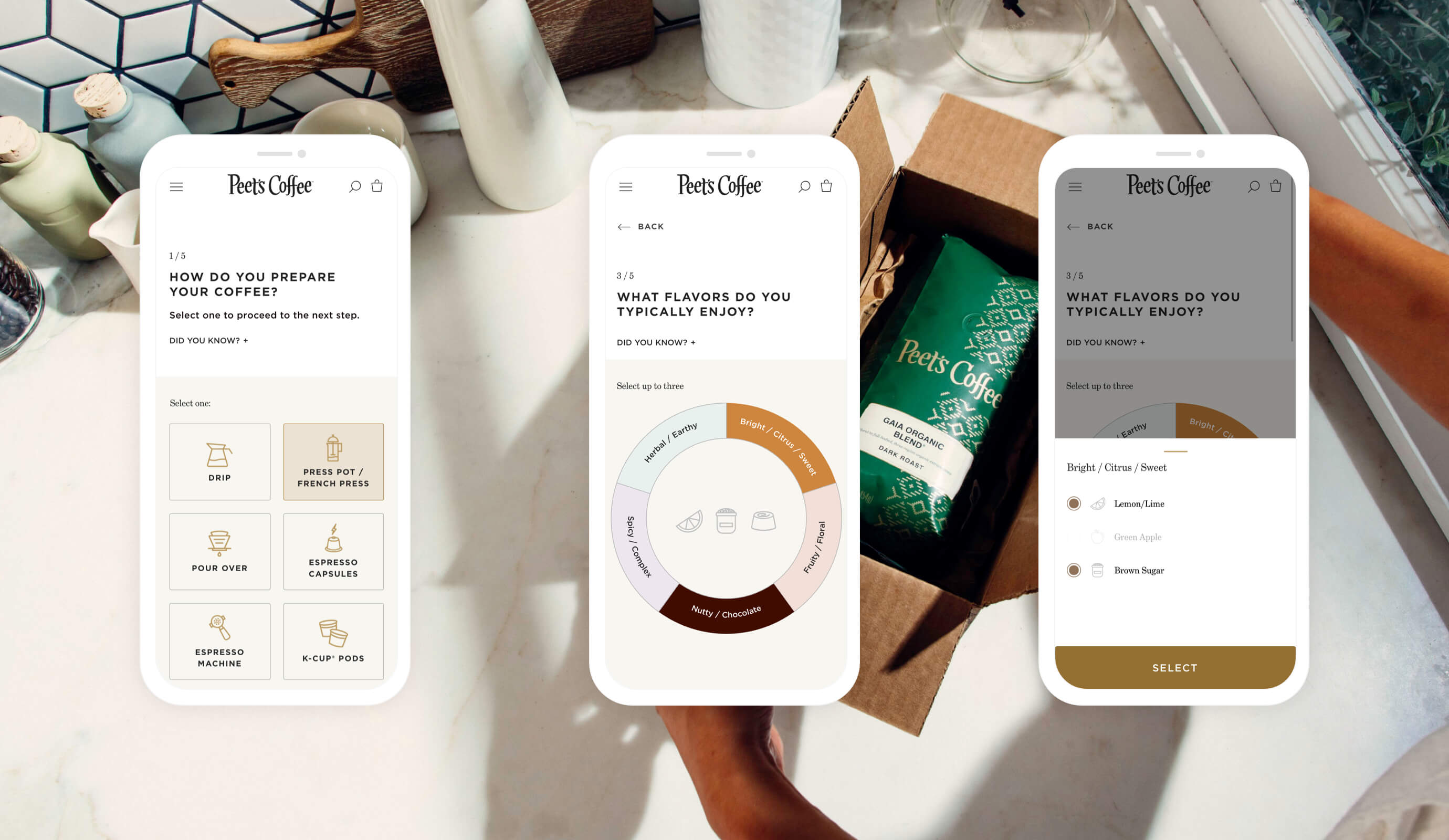 Brew Guides
Alfred Peet was an evangelist of the French press, and it remains Peet's preferred method of brew. With so many ways to brew coffee though, we accented the site with a series of guides for any way a user might make their coffee, while upselling products in each step.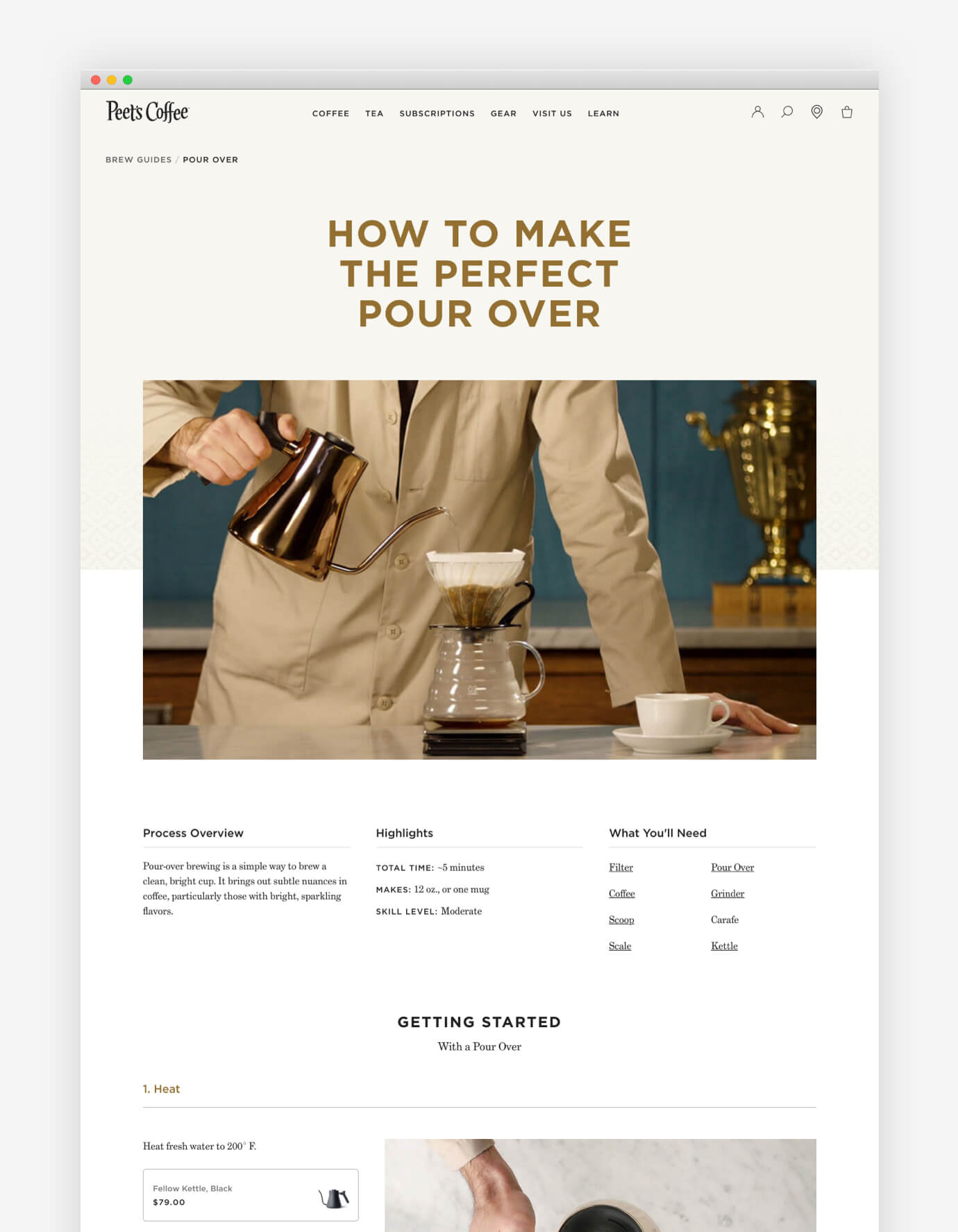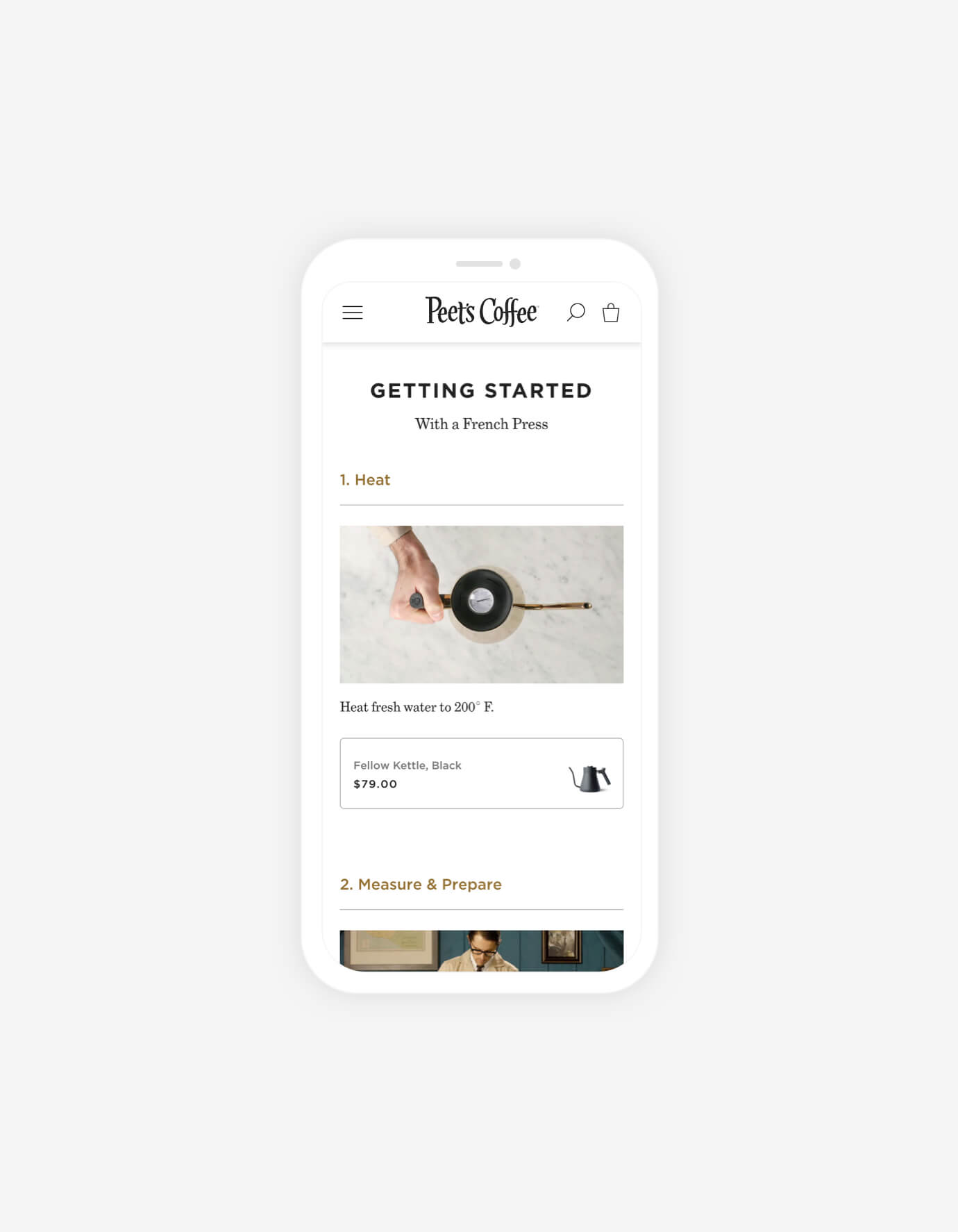 The Coffee Revolution
With such a rich history, it was important to tell the story of Alfred Peet and the company's commitment to craft coffee, from partnering with farmers, to roasting by hand. Peet's has raised the standards for what Americans expect of coffee.

It's worth noting this project started just before the height of the COVID-19 pandemic, and all team members worked remotely in order to design and launch the site in just three months.
Creative Director
Matt Hallock
Project Management
Amy Dawes
Design & UX
Leon Farrant, Katie Riccardella, Andrea Fiegel, Vincent Branciforti, Kelly Davis
Development