Branding
Art Direction
User Experience
Design
Wool & Prince is a menswear brand based in Portland, Oregon that uses soft merino wool to create shirts that naturally resist odors and wrinkles, while being six times more durable than cotton. Transitioning from a Kickstarter company, the branding and collaboration with founder Mac Bishop focused on creating a more established feel for the brand.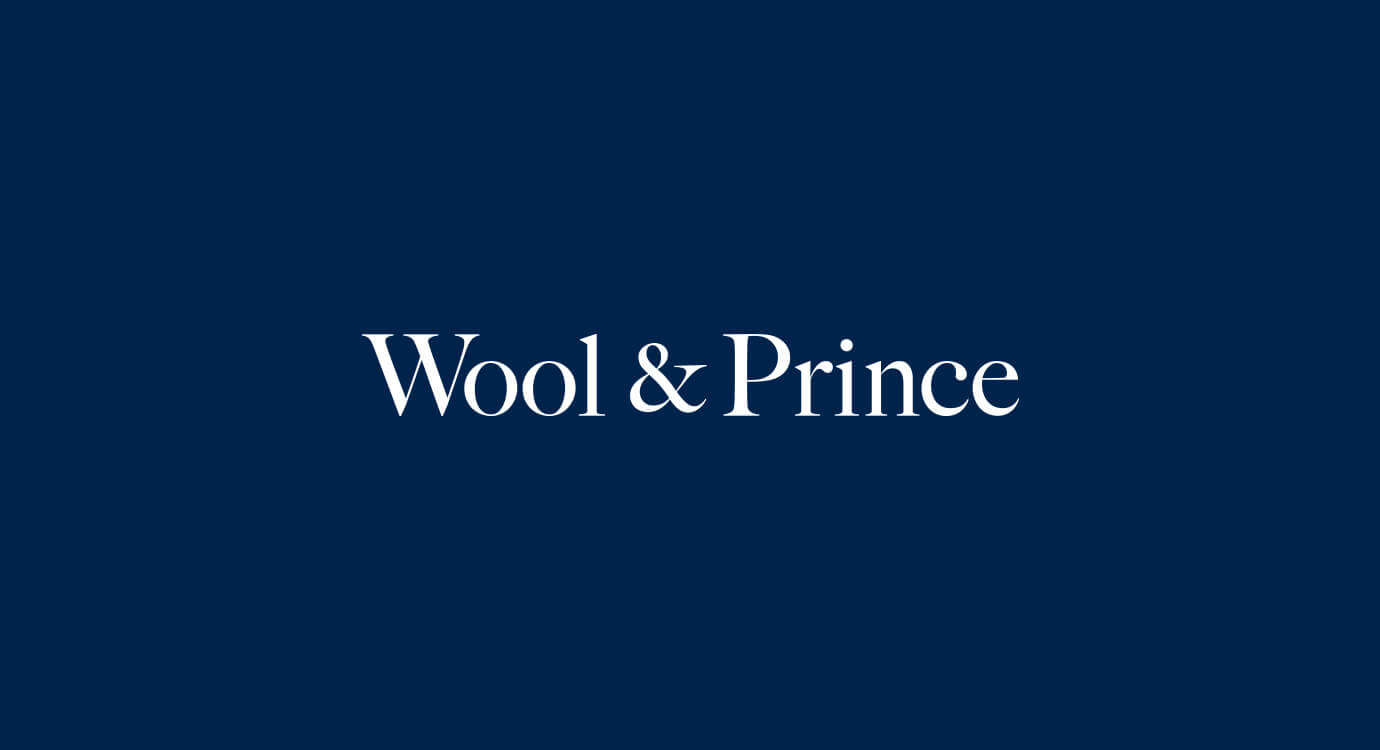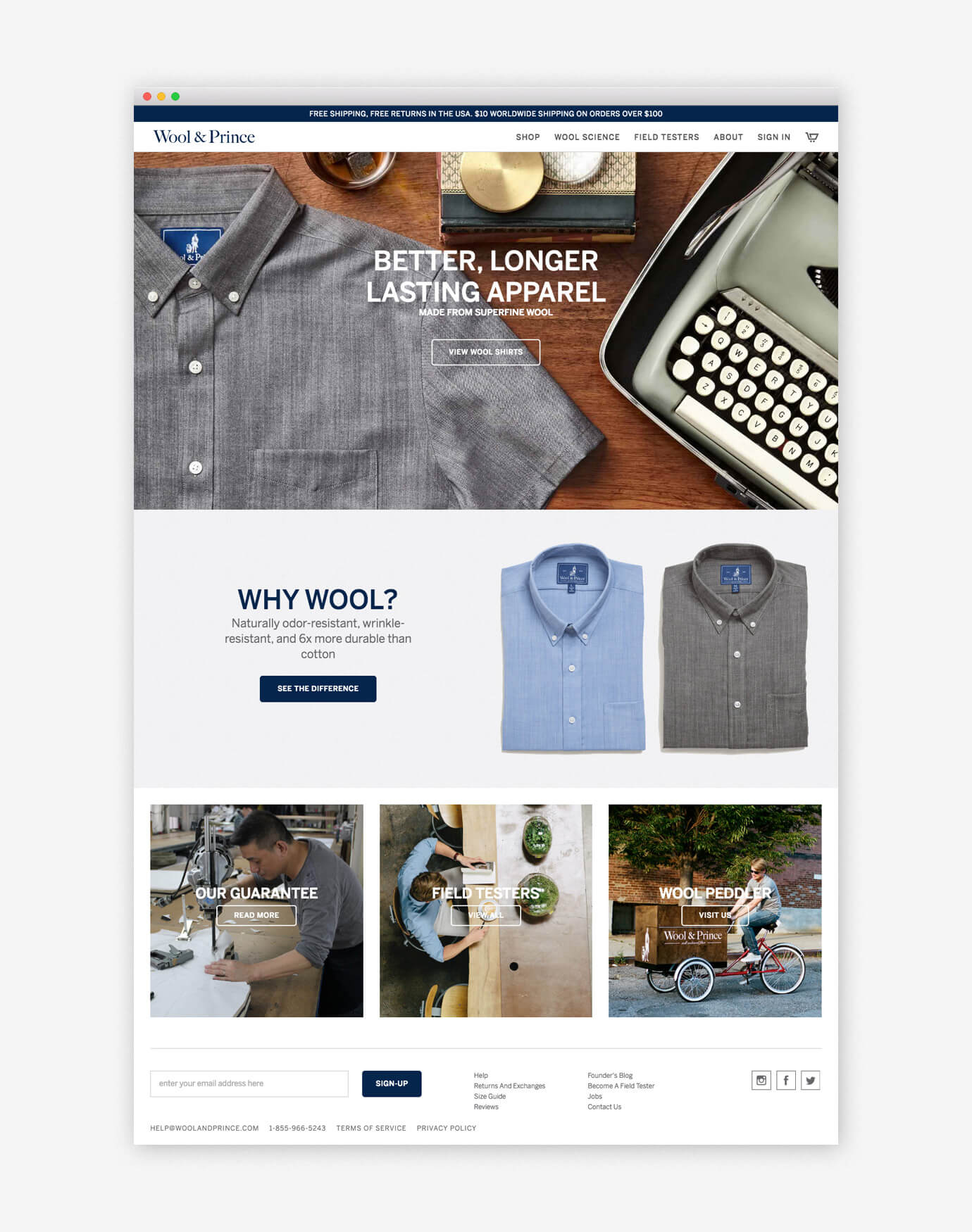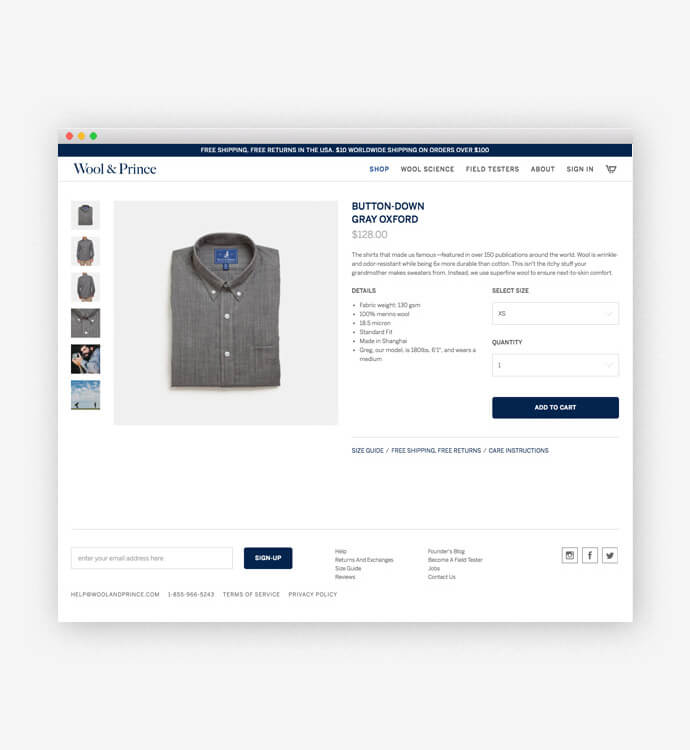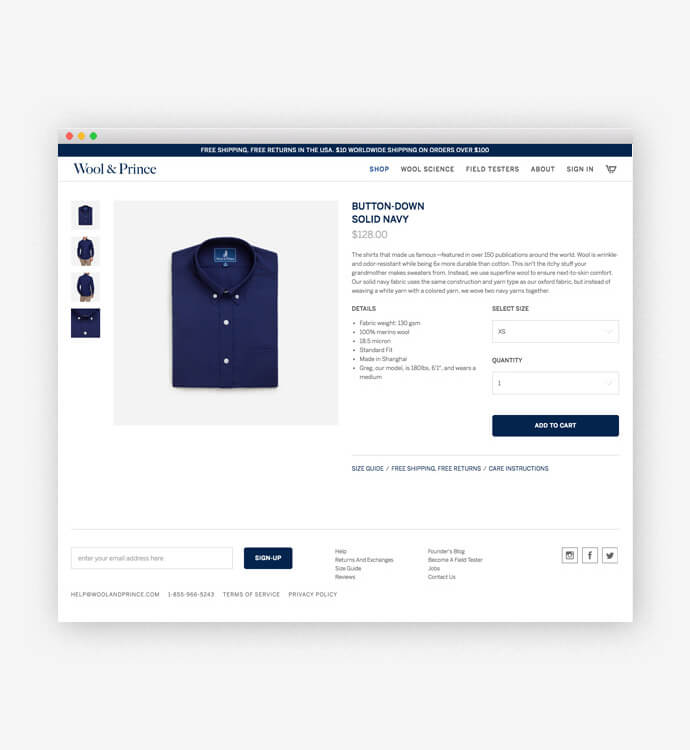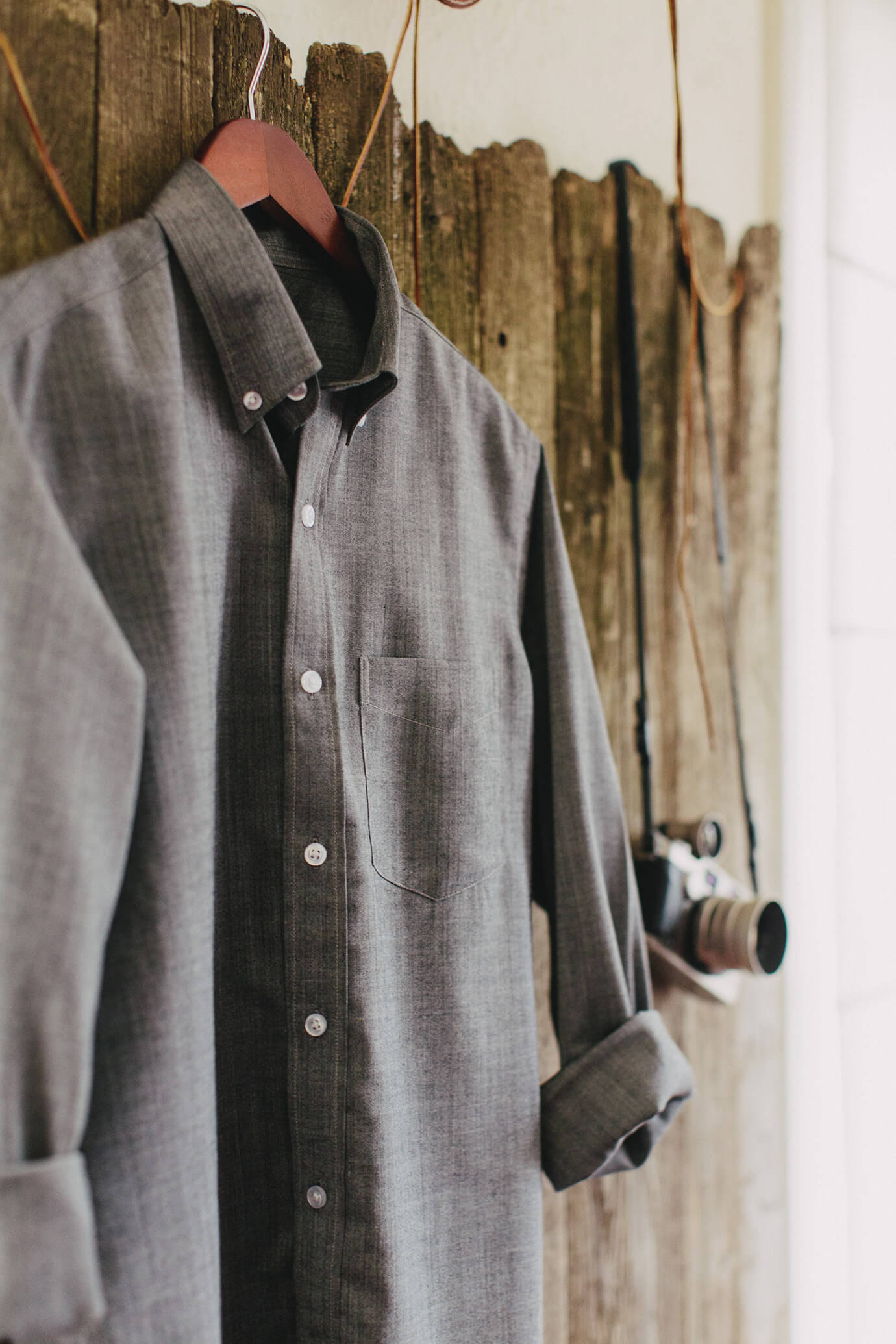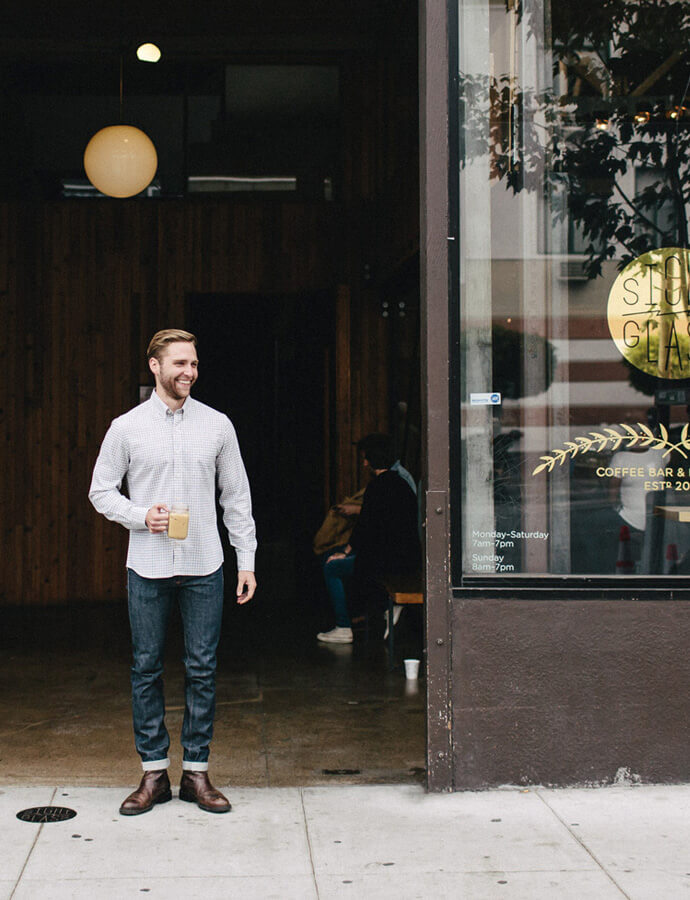 Field Testers
Focused on an active audience, a series of editorialized 'Field Tester' interviews were created to embody the lifestyle of the product and showcase the versatiltiy of the fabric.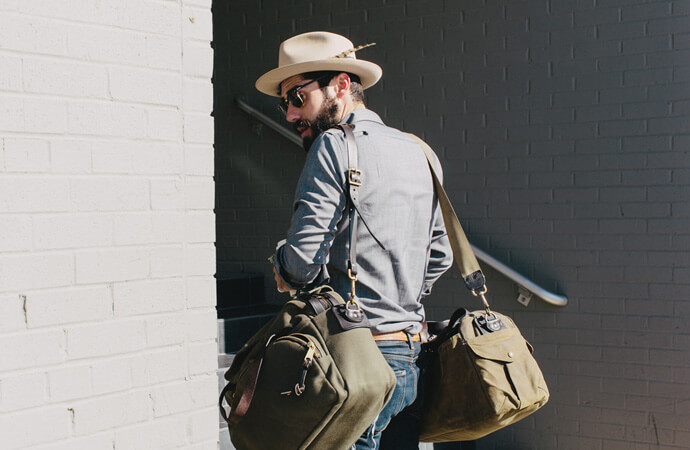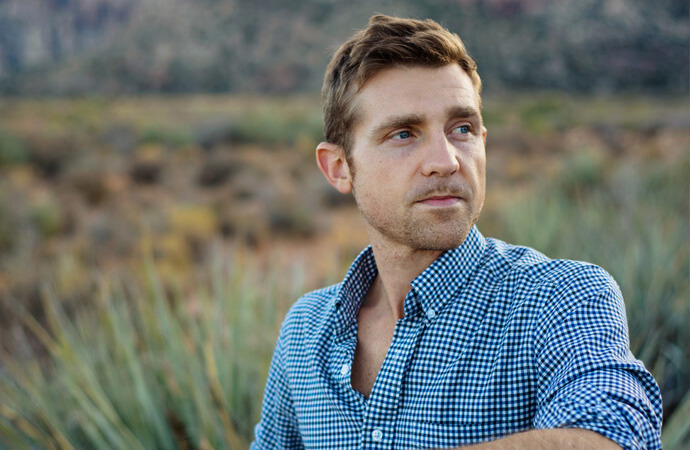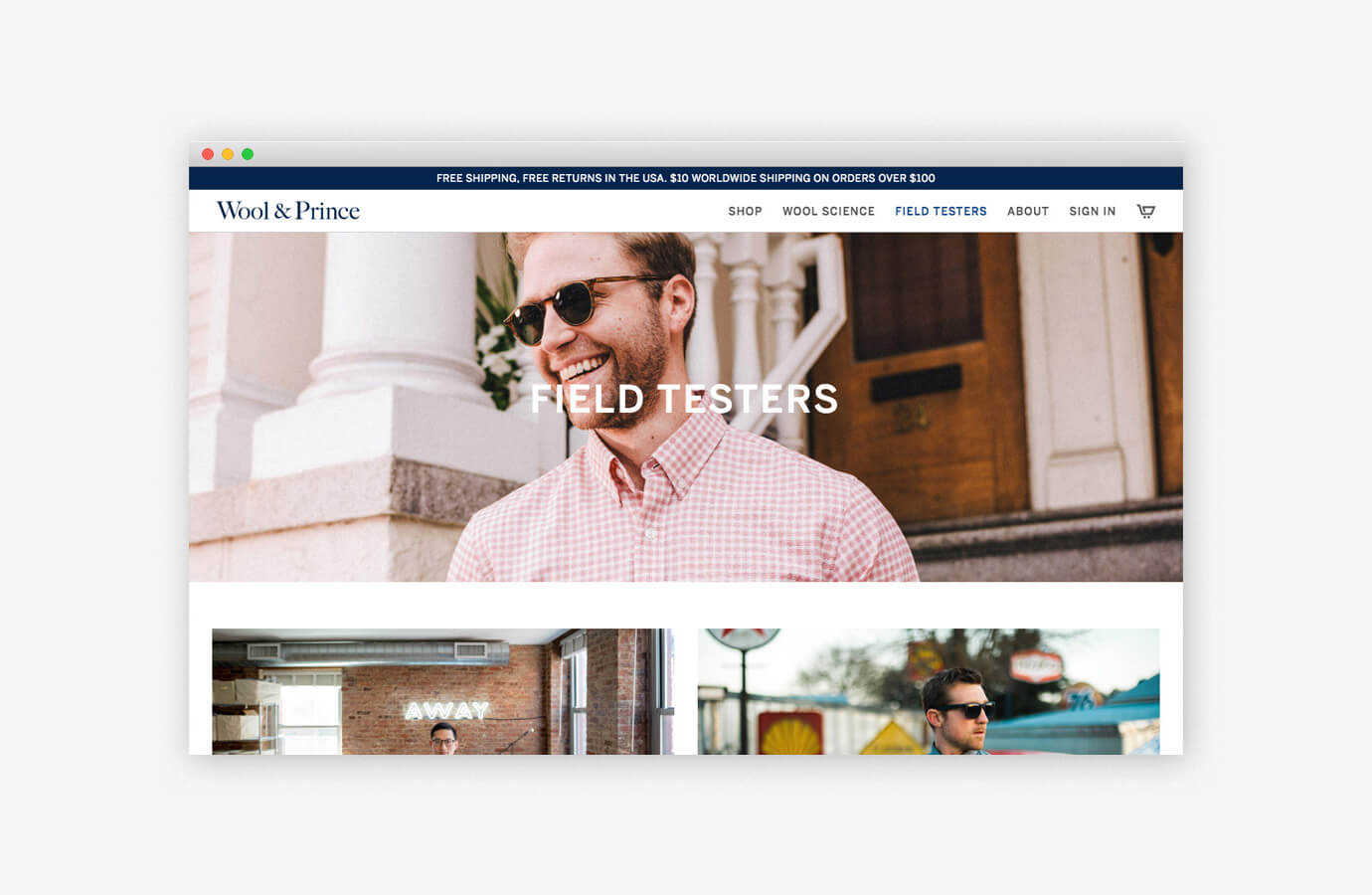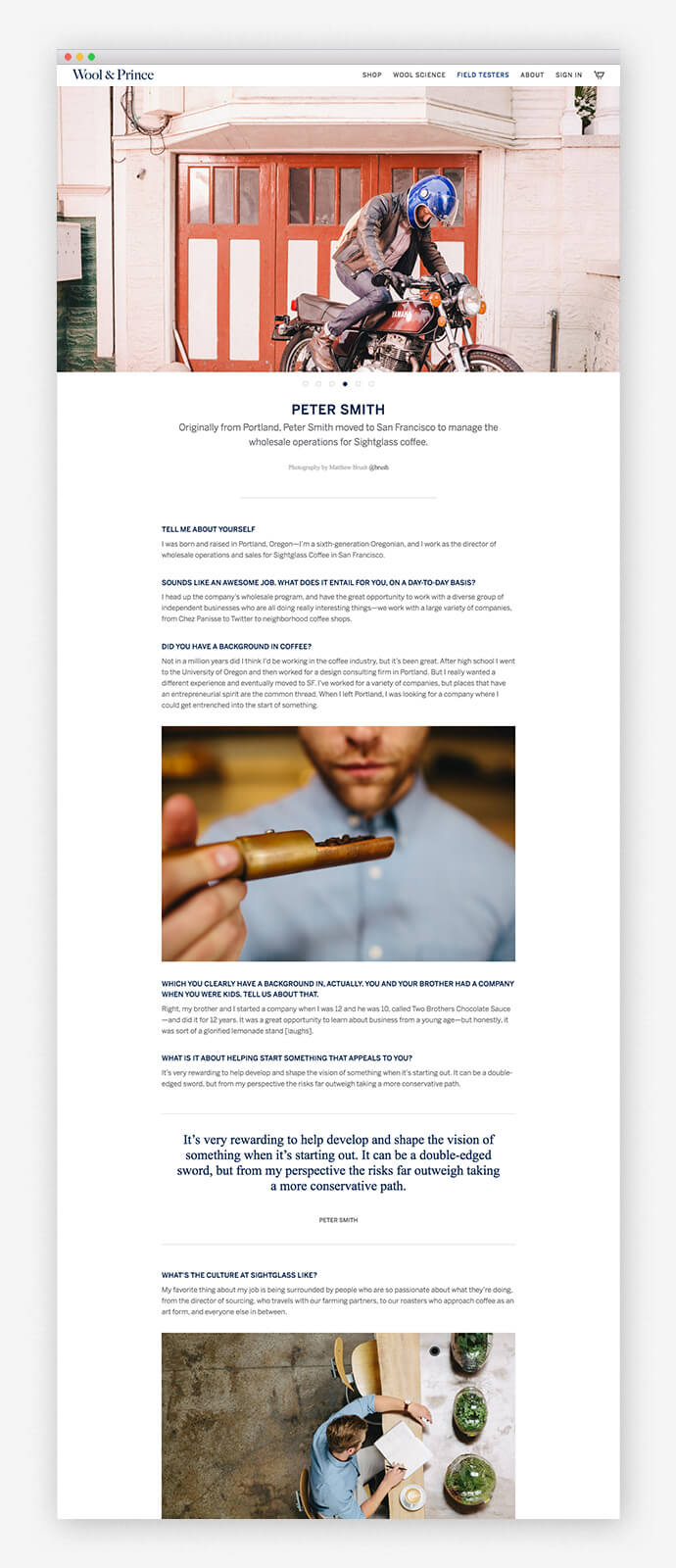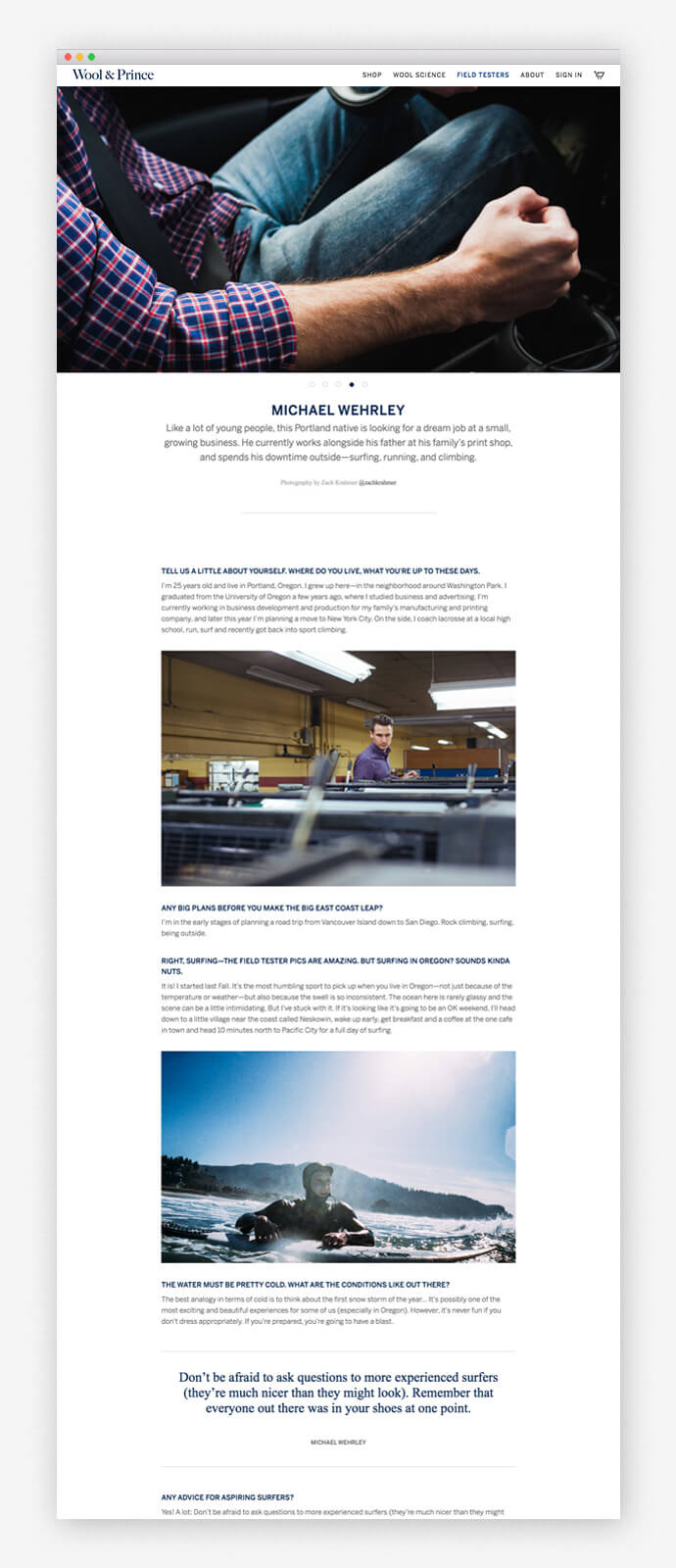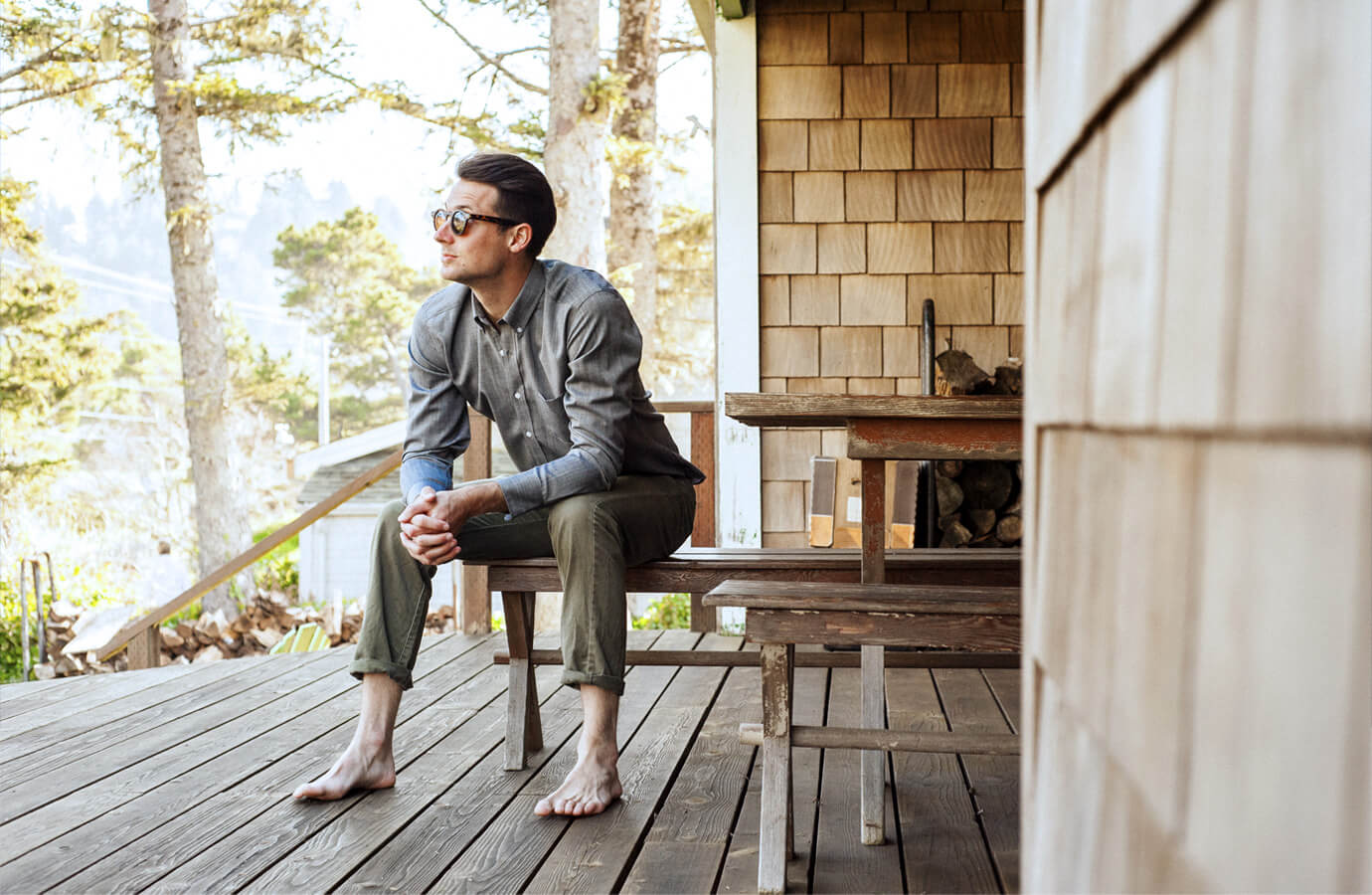 Wool Science
In order to create credibility for the material, a page was developed to showcase the strength of wool as a frabic, its odor-wicking properties, wrinkle-resistance and how wool's texture was closer to cotton.